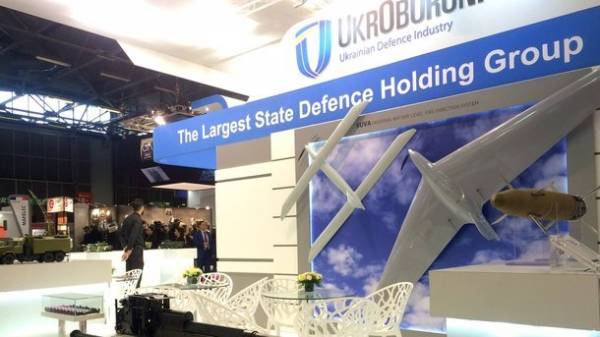 Enterprises of "Ukroboronprom" by the end of 2017 will increase the export of arms and services of special and dual designation by 15-20%, said the Deputy head of the state Corporation Denis gurak who reports ZN.ua.
Recalling that in 2016 "Ukroboronprom" increased exports of arms and spetsuslug 25% to 759 million dollars, and the volume of weapons export contracts signed by enterprises of the state concern in 2016 is estimated at about $ 1.5 billion, he said, "This means that foreign exchange revenues this year and next year will grow roughly the same pace." "So 15-20% is a realistic increase given the new orders that come," added Guruk.
Earlier, the Director of the Center research for army, conversion and disarmament Valentin Badrak in an article for ZN.UA wrote that the liberalization of the national system of arms exports will allow Ukraine to sell arms in the amount of 3-3,5 billion dollars a year. "Now the number of private players, which by the end of the first decade of the Millennium there were no more than four decades, has tripled, and now exceeds the number of state enterprises of the defense industry.
According to official data, in 2015, more than 60% of the state defense order were "Ukroboronprom", in 2016 – 38%. In numbers – "Ukroboronprom" mastering UAH 4.4 billion from 13.5 billion UAH", – he said.
Comments
comments