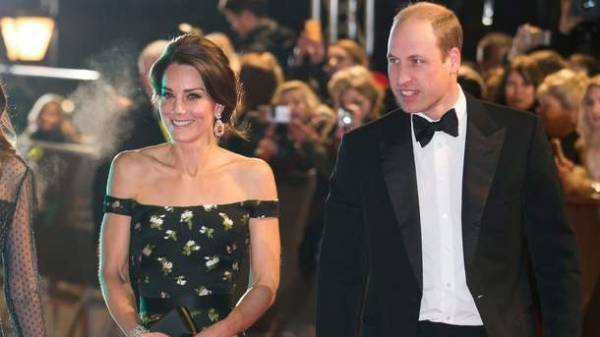 The Duke and Duchess of Cambridge openly talked about their family traditions, favorite kind of vacation and the problem of selection of gifts.
About this Prince William and his wife Kate revealed on BBC Radio 1, reports Lisa.
During the broadcast, Kate Middleton and Prince joked with the presenters and was very Frank, telling about the life of the Royal family.
It is noteworthy that one of the hottest issues is about the dances of Prince William in the Swiss ski resort of Verbier. He danced with some girl, but his movement harshly criticized the network called "old man".
"The last time I had a problem with dancing, so it's best to stay away from them," laughing answered William.
The couple admitted that they love to relax at home watching TV shows, ordering Chinese food. From a list of favorite TV shows they highlighted "Game of thrones" and "Homeland."
There was also a question about gifts for Queen Elizabeth II, who on April 21 was a 91st birthday.
The grandson of Queen Elizabeth II admitted that it becomes increasingly difficult to choose a gift, but now come to help children: Prince George and Princess Charlotte.
"The Queen is always pleased with what the grandchildren are doing, no matter what a gift she likes," said William, and added that his 3-year-old son good to draw and make crafts.
Kate and William also talked about the television preferences of their young children and what cartoons they like to watch.
"For children in so many programs! Some of them are good, but you should pretend you're really interested in all this because George gets upset if we are inattentive to the characters," – said the Prince.
While Kate said that their eldest child has outgrown cartoon about Peppa Pig and now loves Fireman Sam.
Earlier it was reported that Kate Middleton, Prince William and Harry met with former member of the Spice Girls.
Comments
comments