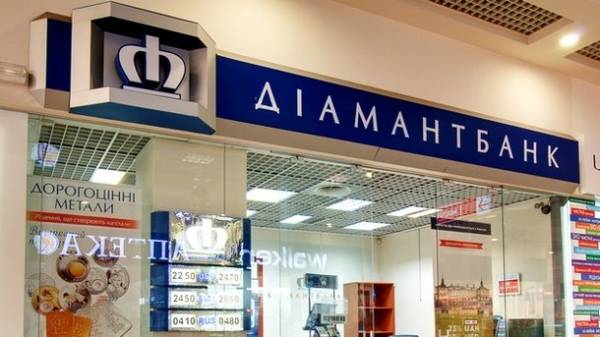 The national Bank of Ukraine carried PJSC "Diamantbank" in the category of the insolvent. This reports the press service of the regulator.
"As of 1 April 2017 PJSC "Diamantbank" has not ensured the implementation of measures envisaged by the restructuring plan, with the result that the Bank has not reached the minimum value of the norm of regulatory capital adequacy. Given the above, the Board of the National Bank of Ukraine adopted the decision on the attribution of PJSC "Diamantbank" insolvent", – stated in the message.
The national Bank notes that 96% (39 thousand) of all the depositors of PJSC "Diamantbank" will receive their deposits in full, as their size does not exceed guaranteed by the guarantee Fund of individuals ' deposits the amount of 200 thousand UAH. Customers with large volumes of deposits will get them within the amount guaranteed by the Fund. The Fund will provide payment of the guaranteed amount of deposits with a volume of approximately 1.1 billion.
"As of April 24, 2017 physical persons – owners of significant participation in PJSC "Diamantbank" is David Zhvaniya, Igor Ceresi, Andrey Shchukin and V. Tsyganenko," – said in the message.
Earlier the head of the NBU Valery Gontareva said that the regulator has assessed the need for additional recapitalization of a Bank in 30 billion.
Comments
comments