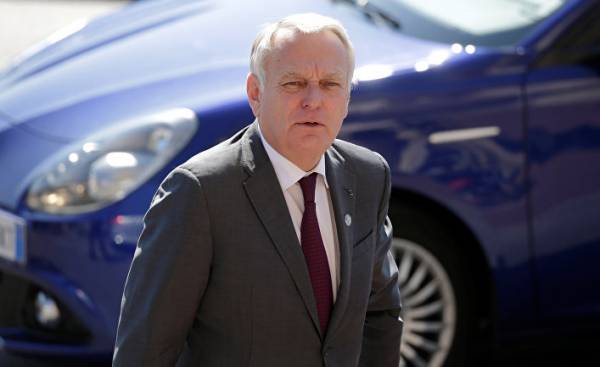 Countries "Big seven" (G7) will require Russia to stop the "hypocrisy" in Syria and to cooperate with other States to put an end to the civil war, said Tuesday the Minister of foreign Affairs of France Jean-Marc Ayrault, noting that the decision on new sanctions against Moscow had been taken.
"The G7 clearly declare to Russia that this hypocrisy needs to stop. She (Russia) shall sincerely and conscientiously participate in the political process so we can get out of this situation, which was," Ayrault told reporters at the G7 meeting in the Tuscan town of Lucca.
According to him, the missile attack of the USA on the Syrian air base last week opened a "small window of opportunity" to end the conflict.
The issue of expanding the sanctions against Russia almost was not discussed during the meeting, the Minister said.
The head of the British foreign Ministry Boris Johnson on Monday said he intends to raise at the meeting the question of introduction of new sanctions against senior Syrian and Russian military officials.
Comments
comments