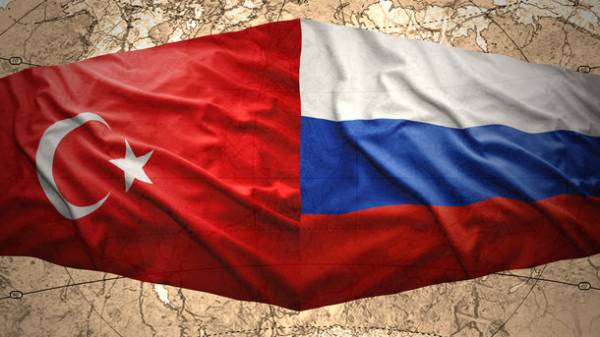 Turkey took the first steps towards the abolition of duty-free imports from Russia of wheat, corn and sunflower oil, and the duty of 130% will do delivery, which accounts for a substantial share of Russian grain exports, virtually impossible, writes "Kommersant".
So, from 15 March, Turkey has stopped issuing licenses for duty-free import of Russian wheat, corn, sunflower meal and oil, reported Russian Institute for agricultural market studies (IKAR), "Sovekon" and the national Association of exporters of agricultural products (NAESP). According to them, the import of these products may begin to act duty of 130%.
The list of countries that can stop the issuance of licenses, in addition to Russia includes only insignificant for grain import of Turkey of the state, said the head of IKAR Dmitry Rylko.
The reason for such a drastic step Turkey neither market participants nor experts yet clearly can not explain. But the sources attributed the actions of the Turkish authorities applicable from January 1, 2016 ban on the import into Russia of tomatoes — the largest article of export Turkish grocery. So, last week, on the day of the visit to Moscow of Turkish President Recep Tayyip Erdogan, the Russian government lifted the ban on shipments from the Republic of chewing gum, salt, onions, cauliflower, broccoli and cloves. Question about tomatoes and cucumbers, the presidents discussed, but I couldn't solve. The Ministry of agriculture of the Russian Federation believe that the market needs to save for domestic manufacturers.
According to experts, Ankara's actions were the result of "mixed results" for the meeting. Despite the optimistic tone of statements made by Russian President Vladimir Putin and his Turkish counterpart at the final press conference full reconciliation between the two countries has not happened.
Another gesture of Ankara, designed to show Moscow the discontent, was suspended on the days the ferry communication with the Crimea, restored in October 2016. Prime Minister of Ukraine Volodymyr Groysman called the move "a clear signal" and reported that his Turkish counterpart Binali Yildirim during the recent negotiations clearly supported the position of Kiev in confrontation with Moscow and condemned the annexation of Crimea.
As you know, Turkey is one of the largest buyers of Russian food. Since the beginning of the season to March 6, there from Russia delivered 2 million tons of wheat (46.4% of Russian exports), and 410 thousand tons of corn (9.3 per cent). Russia's share in the Turkish import of wheat is estimated at 60%. Turkey leads in purchases of Russian sunflower meal (314 thousand tons since the beginning of the season) and sunflower oil (287 thousand tonnes). In terms of the supply of the product in the country of Russia second after Ukraine.
Comments
comments