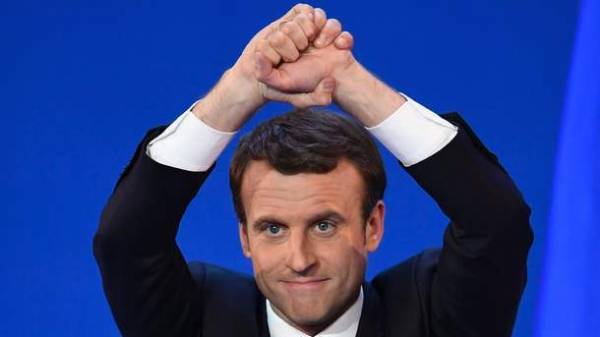 Candidate for the French presidency Emmanuel macron is the only Pro-Ukrainian member of the presidential election in France, who openly supports Ukraine. This was stated on air of TV channel NewsOne, former Minister of foreign Affairs of Ukraine Konstantin Grishchenko.
The diplomat reminded that the rest of the participants of the presidential race in favor of revising relations with the EU, but the macron said on the strengthening of the European Union with the leadership of France. If you consider that he supports Ukraine, Kiev advantageous possible dominance of the French in Europe.
"Macron is the only candidate for President of France, who openly supported Ukraine, so his victory will have a positive impact on the relations of our country with Europe", – said Grishchenko.
He also stressed that practically all European politicians or a candidate for President, supports the resumption of cooperation with Russia.
"You need to abide by the Minsk agreement, to halt the war in Eastern Ukraine. In this case, such statements are quite natural, since Russia is an important partner for European countries," – said Grishchenko.
We will remind, yesterday, on April 23, France took place the first round of presidential elections in which he won a landslide victory Emmanuel macron. According to the French interior Ministry, the Makron is gaining 23.75% of the votes, and Le Pen − 21,53%.
After that, the candidate in presidents of France from the Republicans Francois Fillon called for a second round of elections to vote for the Macron.
Comments
comments