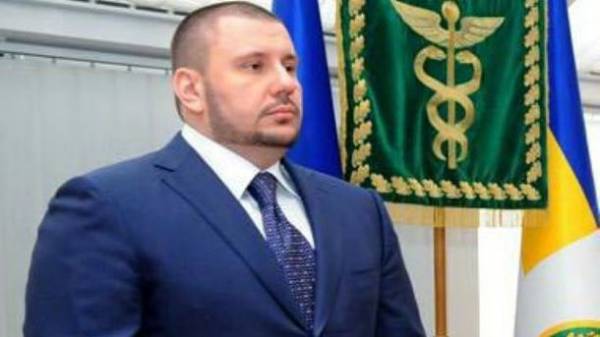 The main military office of public Prosecutor finished a pretrial investigation on suspicion of the ex-Minister of incomes and fees of times Yanukovych of Oleksandr Klymenko. This was reported in Facebook, the General Prosecutor Yuriy Lutsenko.
He noted that now the suspect and his lawyers informed of the opening of the materials of the pretrial investigation.
We will remind, on April 18 Alexander Klimenko was summoned for questioning to the Prosecutor General of Ukraine on April 21.
Klimenko suspected that from April 2012 to September 2013, occupying the post of Minister of incomes and fees, "consisting of established and led by Yanukovych V. F. criminal organization, abusing official position, acting from mercenary motives, by implementing developed the criminal plan and the criminal scheme took possession of the means of the state budget of Ukraine for the total amount 3,166 billion by illegal compensation of VAT to the accounts of fictitious enterprises, especially large size, which were distributed between members of criminal organizations."
Klimenko is on the international wanted list.
Comments
comments