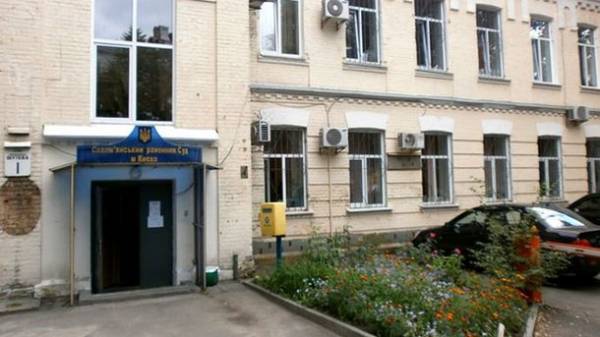 In the Solomensky district court of Kiev, where already more than three hours with breaks held meeting on election of measures of restraint for ex-the people's Deputy Nikolay Martynenko and first Deputy Chairman of "Naftogaz of Ukraine" Sergey Fracture are supporting both sides of the policy process.
So as of 22.00 on Friday in regional court and in the courtroom are Deputy head of the faction "popular front" Andrew Teeruk and the people's deputies of the same faction Mykola knyazhytsky, Pavel Pynzenyk, George Legwinski.
Also in court there is a former Deputy Prosecutor General of Ukraine, one of the leaders of the "movement of new forces," David Sakvarelidze.
According to him, he came to support the representatives of the NAB and Special anti-corruption Prosecutor's office, which on 20 April was detained Martynenko and Fracture on suspicion of causing losses of PJSC "Odessa port plant" in especially large sizes and have filed petitions for election of a measure of restraint for the detainees, because this business was started by the General Prosecutor's office, when he was still the Deputy Prosecutor General.
Sakvarelidze also expressed the opinion that the deputies from the "popular front", which are present in the court, "nothing to do".
On Friday afternoon announced its intention to ask the court to bail Martynenko arrived to the Solomensky district court MPs Mykola knyazhytsky, Pavel Pynzenyk, Georgy Logvynsky, Leonid Yemets and Ministers of sport Ihor Zhdanov, infrastructure Vladimir Omelian. Not counting the above-mentioned parliamentarians, the court previously arrived and some other people's deputies from "popular front", as well as the Minister of education Lidiya Grinevich.
As reported, on 20 April, the detectives NAB and SAP prosecutors detained two individuals – the former people's Deputy of four convocations, the former head of the Parliament Committee on fuel and energy complex N. Martynenko and one of his accomplice on suspicion of committing crimes under part 1 of Art. 255 (creating criminal organization) and part 5 article 191 (assignment, waste of property or taking to them by abuse of official position) the Criminal code of Ukraine.
Law enforcement officers suspect them of committing embezzlement of the funds of GP "VostGOK" $17,28 million through illegal detention and execution of the contract of purchase and sale of uranium concentrate SE "VostGOK" across the Austrian intermediary company Steuermann. SAP requires the suspect to elect N. Martynenko a measure of restraint in form of detention for 60 days with the alternative of payment of the Deposit, UAH 300 million.
Martynenko said that the charges against him was fabricated at the direction of the Director of NABU Artem Sytnik for PR purposes and to divert attention from the failures of NABOO.
Comments
comments