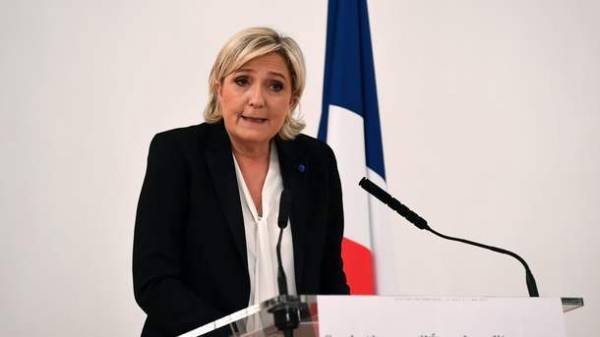 Presidential candidates françois Fillon and marine Le Pen used for political purposes the discussion about the fight against terrorism in the Wake of yesterday's terrorist attack in Paris. This was stated by Prime-Minister of France Bernard Cazeneuve, according to Le Figaro, reports "Ukrainian truth".
Cazeneuve said that presidential candidates "are shamelessly exploiting the fear and emotion with a political purpose".
"Marine Le Pen is absolutely shamelessly trying to exploit for political purposes the events of the tragedy, fear and anxiety of the French. She is speaking about the alleged absence of control at the borders of France, overlooks the fact that in fact, 105 million people were monitored after the introduction of the mode selective control and 80 thousand were denied entry," he said.
Cazeneuve added that Fillon "stands for the creation of 10 thousand police stations. But how can you trust a candidate who actually, as Prime Minister, reduced the internal security forces 13 thousand people?" he said.
We will remind, in Paris on the Champs Elysees on Thursday evening there was a shootout in which was killed a policeman and wounded two of his colleagues. The attacker was killed.
"Islamic state" after the attack said that the attack was Abu Youssef al-Belgii ("Belgian").
According to police, the attack was made by 39-year-old Karim Cheurfa. In his car, found guns, the Qur'an and a note with the text in support of the terrorist group "Islamic state".
According to the President of the United States Donald trump, the attack in Paris will have a big impact on the presidential election in France.
Comments
comments