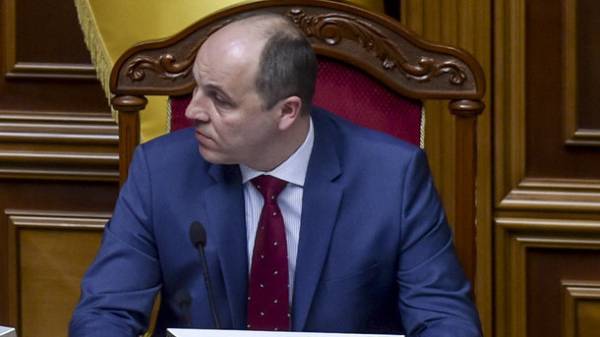 The issue of elections is not on the territories controlled by Ukraine at the moment, not at the time and it is not in the agenda of the Verkhovna Rada. This was stated at a briefing the Chairman of the Verkhovna Rada Andriy Parubiy, answering a question of journalists concerning the fact that the CEC appealed to the two committees to consider the question regarding the possibility of holding elections in the so-called "DNR" and "LNR", reports "UKRINFORM".
"The issue of holding the elections on non-government controlled areas today is not in the agenda of the Verkhovna Rada of Ukraine. I clearly stand on the position that without the prerequisites of security, there can be no question of the elections", – said Parubiy.
He noticed that while these territories are Russian troops, we can't go to any political issues. The first thing that needs to be done is a comprehensive ceasefire. "And while there are Russian military to speak of any democratic process, particularly elections, consider it impossible and unacceptable," – said paruby.
We will remind, earlier the President of Ukraine Petro Poroshenko said that the elections in the occupied territory in the presence of Russian troops firmly and absolutely impossible.
The President also reminded that the illegal "referendum" in Crimea took place under conditions in the presence of tens of thousands of Russian troops, is unacceptable and not in accordance with the law.
Comments
comments