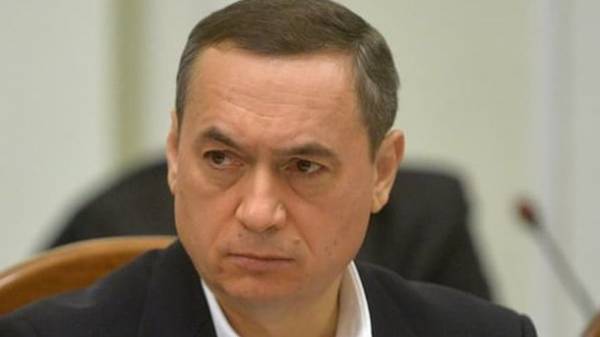 Today detained former people's Deputy Nikolay Martynenko is already declared suspicion, today it will be taken to jail, where he will stay until the court, transfers TV channel "112 Ukraine".
"Mykola Martynenko is still in the office of the NABOO. According to information from his lawyers, the suspect was handed to him. After that he went to jail. Lawyers believe that tomorrow will be a trial, which will elect a measure of restraint", – is told in the message.
Later, the chief of Department on work with mass media and public NABOO Oksana Mytnytska at the briefing confirmed the reports of suspicion Martynenko.
"Reported suspicions, now the question on election of a preventive measure. A petition will be filed in the court in the morning," she said.
The representative of the NABOO affirmed that Martynenko until the morning will be in jail, but declined to specify which one.
About the detention of former MP became known tonight. In NABU and SAP later told the details of the case former MP, he is suspected of embezzlement of funds of the SE "Eastern mining-processing combine". The representative of NABOO Oksana Mytnytska at the briefing said that we are talking about the scheme and the purchase of uranium concentrate at inflated prices. "As has established a consequence, the purchase occurred through an intermediary company, which is controlled by the former MP. As a result of this scheme, the state enterprise was the damage for the sum over 17 million dollars… we are Talking about part 1 of Art. 255 (creating criminal organization) and part 5 article 191 (assignment, waste of property or taking to them by abuse of official position)," said she.
To elect a measure of restraint for Martynenko will be in the Solomensky district court of the capital on Friday morning.
Comments
comments