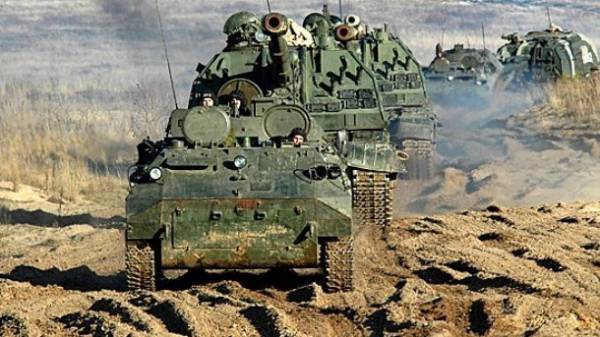 Deployed near the border with Ukraine Russian troops could invade Ukraine within two to three hours, if there is such a command from the Kremlin. This was stated by the NSDC Secretary Oleksandr Turchynov, reports 112.ua.
The NSDC Secretary noted that preparing for war and military-industrial complexes of Russia.
"In the case of adoption by Moscow of political decisions on expansion of scale of the armed aggression against Ukraine, the 1st and 2nd army corps are to conduct offensive operations, after their regrouping and strengthening of Russian regular troops. The Russian units deployed near the state border, able within 2-3 hours to invade the territory of our state. Preparing for war and military-industrial complexes of Russia", – said Turchinov.
According to Turchynov, "the Kremlin continues to prepare for full-scale war that threatens not only Ukraine, but other countries of Central and Eastern Europe".
As told Alexander Turchinov, Russia can use the joint Belarusian-Russian exercises "West-2017", which will be held in September this year, as preparations for invasion in Ukraine.
Recall, as reported in the defense Ministry, Ukraine continues to be under threat of a major war with Russia as the invaders concentrated in the Russian-Ukrainian border a large number of military equipment, as well as 18 thousand soldiers.
Comments
comments