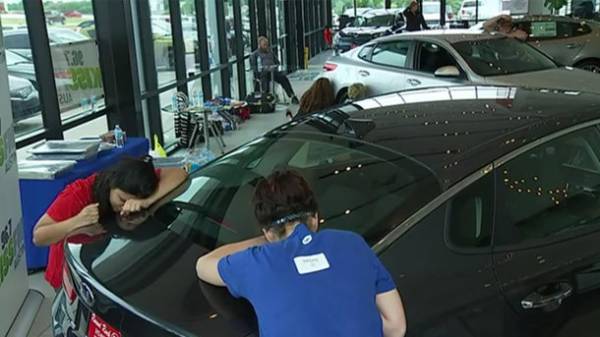 Representatives of radio station Kiss FM from the American city of Austin, Texas, broadcast on Facebook pretty horrible contest called "Kiss a Kia" ("Kiss Kia"). The participants kiss the car Kia Optima in the hope to win it. The contest will last for 50 hours, according to Mashable.
Published footage shows how some people kiss the car to become its owner. The contest is the second day. Of the 20 participants to date, the left half.
Every hour, the contestants are allowed to do 10-minute break. The participants of the competition can go the distance in exchange for a consolation prize. In terms of competition, if in 50 hours after the start of the competition "lost" will more than one person, the winner will be determined by drawing lots.
 
Comments
comments