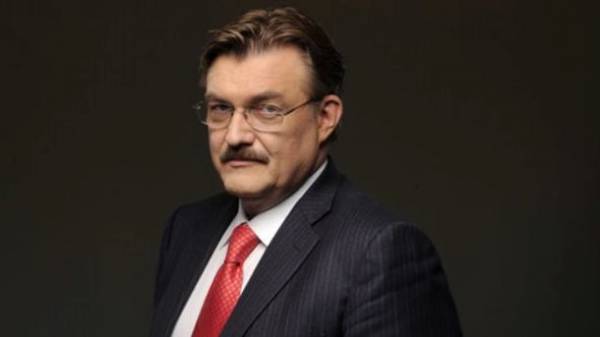 To restore relations between Ukraine and Russia need to survive one generation, and that was replaced by the current Putin regime. This opinion was expressed on air of TV channel NewsOne journalist and presenter Yevgeny Kiselyov.
According to him, at least, Russia should change the power that it was possible to establish a dialogue between the two countries.
"I'm sure it (the friendship between Ukraine and Russia – ed.) will, just not soon. To do this, at least, needs to change the political regime in Russia, because the current hardly Ukraine will ever be able to speak normally, given the mental characteristics of the current Russian leader. I'm afraid that is fine with him now no one can talk, both in the country and in the world," – said Kiselev.
He noted that Ukraine should grow a new generation of peace that will be able to communicate normally with the Russians, without the anti-Russian emotions.
"This is not Ukrainians waged war it needs to last at least 20-25 years to those who were not yet born, were already adults and have not experienced these terrible anti-Russian emotions that are part of today's realities", – said the journalist.
At the same time, Kiselev expressed admiration for the Ukrainian people in such difficult times for the country have not lost the wisdom and ability to "separate the Russian people from the regime".
Earlier, the Russian economist, former first Deputy Chairman of the Russian Central Bank Sergey Aleksashenko has declared that over time, after the war, relations between Ukraine and Russia can recover.
Comments
comments