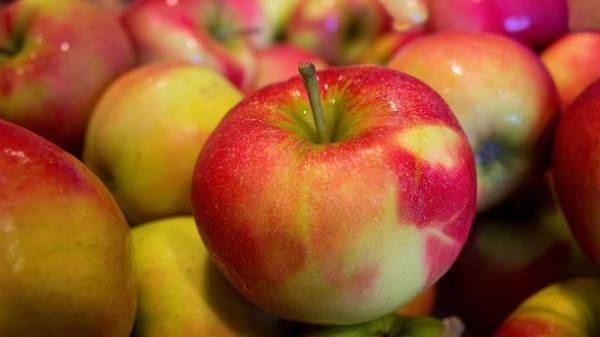 The export of Ukrainian apples in the season increased by almost 30% compared to last year and in February reached pre-crisis levels, according to "info-SHUVAR".
In the period from July 2016 to February 2017 Ukraine exported 10.5 million tons of apples. For comparison, in the same period of previous years the foreign market has sold 7 tons of apples.
"The season is not yet over, but already we can say that Ukraine has reached its pre-crisis export performance",— analysts say.
According to them, another achievement of the current season was the expansion of the export geography of Ukrainian apples due to the supply to Libya, Austria, Armenia, Georgia, Indonesia, Iraq, Croatia and even Austria, Sweden and Norway.
At the same time Belarus is the main buyer of Ukrainian apples.
But this increase in exports is not sufficient to product prices on the domestic market increased significantly, experts warn. Today apples in Ukraine are about 7 – 8 UAH/kg, rising during the winter at 15 – 20%. However, now the Ukrainian farms sell apples for 10-15% more than a year ago.
Against the background of increasing exports Ukraine increased its imports of apples. For 9 months of the current season in the foreign markets, Ukraine has bought about 10.5 thousand tons of apples, which is about the same as exported. This volume of almost 15% more than in the same period last season. Poland remains the main supplier of apples to Ukraine.
Comments
comments