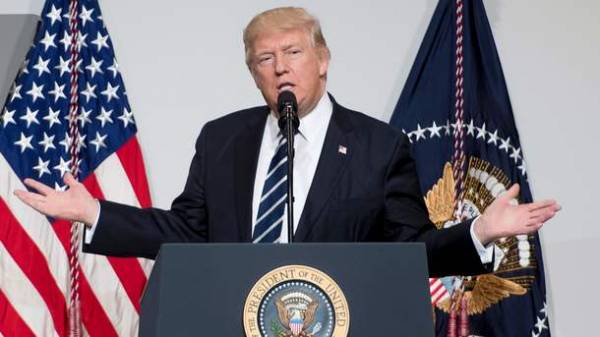 Last month the Russians were worse treated the President of the United States Donald Trump. This is evidenced by data survey of the national center for public opinion studies, reports UNN.
According to VTSIOM, the share of respondents who expressed negative attitude to the us President, has increased from 7 to 39%. Maintain a positive attitude to the Trump 13% of respondents, against 38% a month ago. Among the emotions that cause US leader of the Russians, – lack of trust (31%), disappointment (19%) and indifference (29%). He also became less likely to cause people the hope (11%), respect (6%) and sympathy (5%).
"Missile strike by US on Syria has become a "cold shower" for a significant part of the Russians, who until recently relied on improvements in Russian-American relations due to the change of President in Washington. Aggressive behavior Donald trump raised the distrust and ill-will towards the America, which is characteristic for the Russian society in the last two decades," said survey Director General of VTSIOM Valery Fyodorov.
It is noted that this survey was conducted on 11 – 12 April this year. It was attended by the citizens of Russia older than 18 years. Survey method – telephone interviews with a stratified random sample of landline and mobile numbers with a volume of 1,200 respondents. The level of acceptable statistical error is 3.5%.
As reported, assistant trump has accused Russia of subversive activities in Europe.
Comments
comments