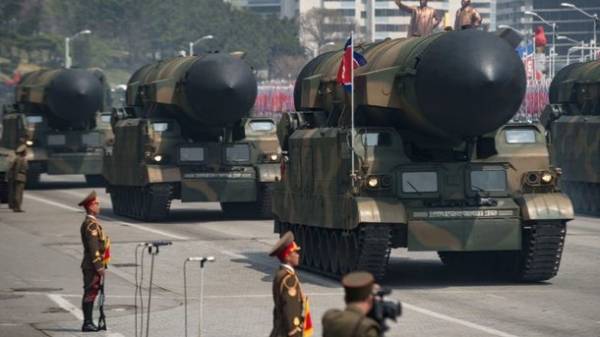 North Korea is not afraid of nuclear war with the Americans, if they carried out some aggressive actions. This was stated by Minister Plenipotentiary of the Embassy of the DPRK Zin Jong hap at a meeting with LDPR leader Vladimir Zhirinovsky, reports "RIA Novosti".
According to him, the North Korean army can meet US at any provocation.
"Our army and our people have the will, willingness and strength to respond to any provocation by the hostile forces. Our army and our people are ready to answer any aggressive actions by the US and by hostile forces. If they want nuclear war, we can respond with nuclear war if they want a comprehensive war, we are ready for a comprehensive war," said Zin Jong hap.
As reported, the Pentagon chief James Mattis instructed to evaluate the nuclear potential of the United States. The report will be presented to the President of the United States Donald Trump.
In turn, North Korea has stated that it will continue missile tests "on a weekly, monthly and annual basis", despite international condemnation and increasing military tensions with the United States of America.
Also the permanent representative of the DPRK to the UN Kim In Ryong said that Washington's policy leads to an increase in the risk of nuclear war.
Comments
comments