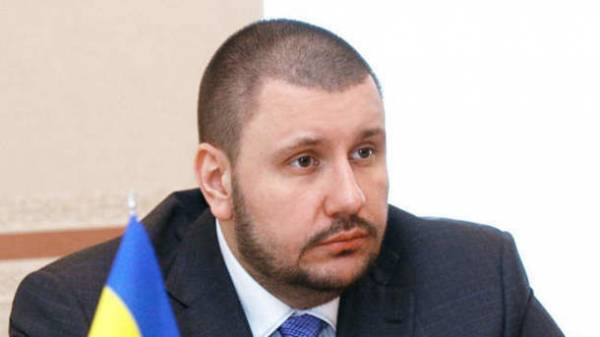 The ex-Minister of incomes and fees of Ukraine Alexander Klimenko suspected of forming a criminal organization and application to the state material damage in the amount of UAH 3.1 bn, was summoned for interrogation to the Prosecutor General of Ukraine on Friday, April 21.
As indicated in the agenda about a call on interrogation Klimenko published on the website of the Prosecutor General, Klimenko "you must be April 21, 2017 at 10.00 in the second investigative Department of the investigative Department of the Main military Prosecutor Prosecutor General of Ukraine address: Kyiv city, Antonovicha, 114, KAB. No. 22, to participate in the investigative and legal proceedings as a suspect in criminal proceedings 42017000000000113".
Klimenko, head of the State tax service of Ukraine in the period from November 2011 to December 2012, the Ministry of income and charges of Ukraine from December 2012 until the end of February 2014. After the revolution of dignity, he fled from Ukraine.
As reported, on March 1, Goloseevskiy district court of Kyiv gave permission for the holding of a special pre-trial investigation in respect Klimenko. The Prosecutor General of Ukraine Yuriy Lutsenko reminded that Klimenko suspected that from April 2012 to September 2013, occupying the post of Minister of incomes and fees, "consisting of established and led by Yanukovych V. F. criminal organization, abusing official position, acting from mercenary motives, by implementing developed the criminal plan and the criminal scheme took possession of the means of the state budget of Ukraine for the total amount 3,166 billion by illegal compensation of VAT to the accounts of fictitious enterprises, especially large size, which were distributed between members of criminal organizations."
Klimenko is on the international wanted list.
Comments
comments