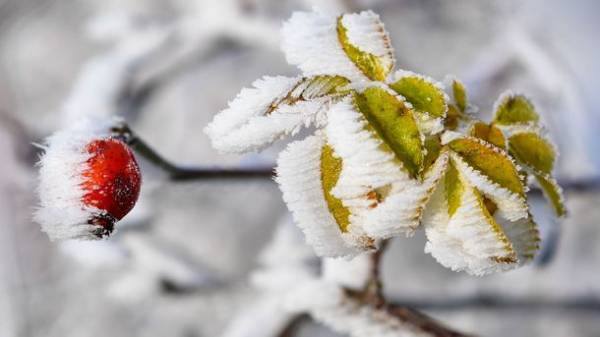 A slight warming is possible in Ukraine, 22-23 April, said the head of meteorological forecasts Ukrgidromettsentra Lyudmila Savchenko.
"On the weekend, freeze will probably stop. Will be a little warmer," she said.
According to her, this week is just not cool and winter cold. In addition, she added that in Kiev on the weekend there may be rain.
Weather in Ukraine: in the night of Wednesday, expect a serious cold
A forecaster Natalia Didenko on his page in Facebook reported that in the coming days in Ukraine will remain the night frosts, and in the afternoon the air temperature will be slightly above zero.
"Warming is likely to 23-24 APR. But the nights still are cold," – said Didenko.
Previously , forecasters warned Ukrainians about the deteriorating weather conditions, April 18-22, 2017.
"In connection with the invasion of Arctic air from 18 to 22 April, is expected cold weather, with night frosts in the air 0-5 degrees on the soil surface 3-8 degrees, daytime temperatures 3-9 degrees Celsius", – stated in the message of the SSES.
Comments
comments