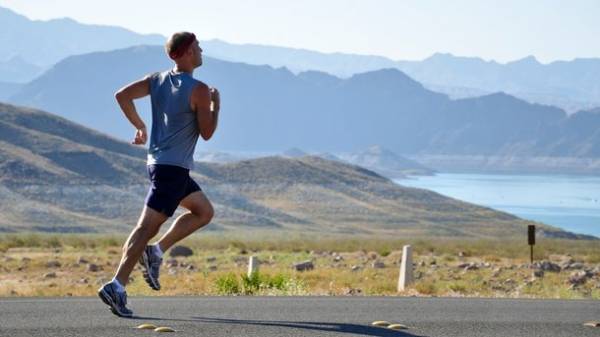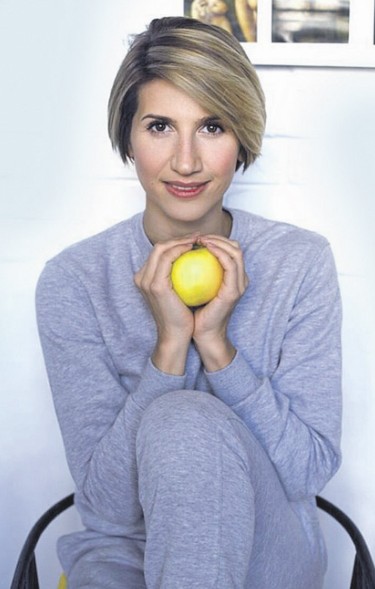 Our expert — Anita Lutsenko
MISTAKE # 1: "WEAR!"
Running in the wrong shoes is fraught with pain in the joints, spine, sprains. It should be with a thick sole that absorbs well, fix the leg and does not dangle. Also do not forget about its online: qualitative models can be run 1000-1500 km. as for clothes, it should choose according to the season, not too tight and not too spacious, of high quality synthetic fibers (cotton t-shirts get wet fast).
MISTAKE # 2: "WARM UP ON THE GO"
You can't neglect the warm-up: it is fraught with injuries. Need to stretch my ankle, knees, hip joints — all that will work while running. A couple of times, sit down, make the bends, leg swings, arms, lunges, knee lift, walk fast 100-200 m and then run. Especially needed warm up in the morning: it will help the body to Wake up. After Jogging make a banner: it will improve blood circulation in the muscles and the elasticity of the ligaments.
MISTAKE # 3: "ALL THE OVERTAKING!"
Should be running at a pace that allows you to keep breathing normally and calmly talking. While running, try to say in one breath: "I feel good". If you do do it — the temp is normal. Pick up the speed Jogging is also possible, based on their goals. For example, running on the pulse of 120-130 beats per minute helps to burn fat. If it rises to 150 beats per minute, is training of the cardiovascular system.
MISTAKE # 4: "I AM INVINCIBLE!"
Running through the pain is a direct way to serious injuries, to treat which will be long and expensive. Pleasant fatigue in the muscles after exercise — a sign that you work out with use. And the sharp, nagging pain suggests that, perhaps, you are injured. And if these symptoms do not pass within weeks, immediately seek medical help. Remember: the sooner you get to the doctor, the higher the probability to solve the problem without surgery.
MISTAKE # 5: "JUST RUN, THEN YOU HAVE EVERY RIGHT NOT TO LIMIT YOURSELF TO FOOD"
Jogging won't work if people don't eat right. First of all, you need to follow the diet before exercise: you should eat not later than 40 minutes before it started (otherwise there may be pain in the sides, shortness of breath). Foods should contain lots of complex carbohydrates (they are the main source of "fuel"), but fat and protein a little. Saturate the energy of the banana, whole grain cereal, oatmeal with milk. If you want to lose weight, do not combine running with a low-carb diet. After all, to run went to benefit, you must maintain a diet sufficient in carbohydrates. Discard the fat, sweet and spicy. 30 minutes before drink a glass of pure non-carbonated water or unsweetened juice. During a workout, drink whenever you feel thirsty (average 2 SIPS every 20 minutes).
MISTAKE # 6: "NO MATTER HOW IT IS RUN. THE MAIN THING THAT STILL RUN"
The most common mistake is too wide a step. You need to run like you walk on hot coals: the steps should be small, but it is necessary to move quickly enough. Another error — incorrect position of hands. Some runners really waving their arms, or, on the contrary, strongly press them to the body. This can disrupt the rhythm of breathing to cause tension in the shoulders and neck. That's right — bend the elbows about 90° (i.e., the hands should move at the level of the waist), back, keep straight, keep your head straight, look ahead.
MISTAKE # 7: "THE MORE — THE BETTER: I CAN DO ANYTHING!"
So I think many newcomers and immediately begin to over-burden ourselves. This approach always leads to a condition called "overtraining". The main symptoms — constant heaviness in the legs and muscle pain, fatigue and sleep disturbances (drowsiness or, conversely, insomnia), loss of appetite. In addition, too large of loads increase the risk of injury. And possible burnout and loss of motivation, result from Jogging you will quickly give up.
If you feel any symptom of the above, reduce the intensity of your workouts, and even better — give up on them for a few days. Actually, the body needs time to recover. It is therefore best to run through the day and increase the distance gradually (no more than 10% per week). And it is not necessary to turn every run in the marathon alternate loads. For example, on Monday you run 3 miles Wednesday — 10 miles Friday — 5 km Beginners are best to start training with a combination of "walking—running".
Comments
comments