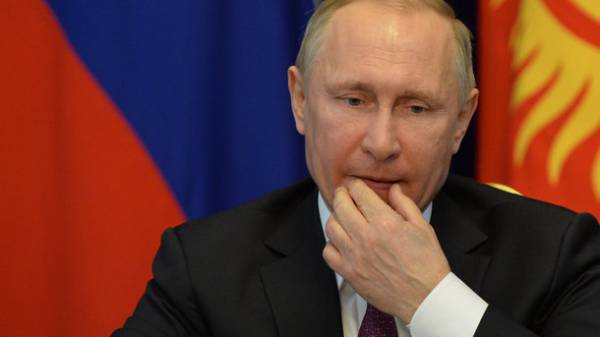 Network users were surprised to see a suspicious man with a certain black suitcase during the Easter greetings of Russians, it was captured on photo. The corresponding frame is published by the Russian journalist Olga Romanova on his page in Facebook.
During the Easter greetings of the President of Russia Vladimir Putin, which was attended by Prime Minister Dmitry Medvedev and Moscow mayor Sergei Sobyanin, next to the VIP tribune was seen a young man with a suspicious, black suitcase in hand. Netizens speculated that it could be one of the bodyguards of someone from the Trinity of politicians.
In turn, this travelling bag has caused a storm of speculation in the comments under a photo that it could be. Some have speculated that there could be a spare candle or even hawthorn.
As reported in the Russian-occupied Sevastopol was again able to hear the Ukrainian language during the all-night vigil in the Cathedral of the intercession of Sevastopol read the gospel in the state Ukrainian language.
Comments
comments