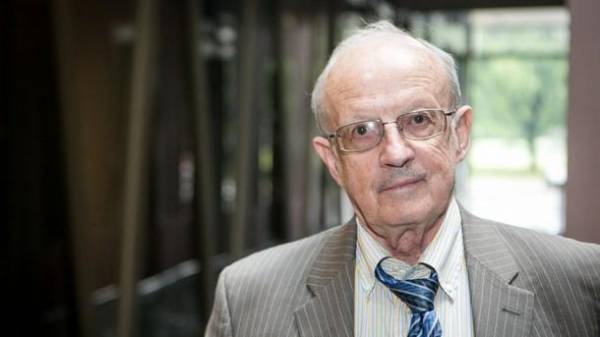 Russian political analyst Andrei Piontkovsky believes that the President of the United States Donald trump humiliated his Russian counterpart Vladimir Putin when he gave the order to launch a missile attack on the air base, "Sirat" in Syria.
This opinion Piontkovsky expressed in his column on "Radio Liberty".
"The Cuban missile crisis 2.0″ for Vladimir Putin ended a much greater disgrace than for Nikita Khrushchev. We acknowledge the complete and humiliating failure of Russia", – said the analyst.
He noted that the Americans mocking correctly in a few hours, warned the Russian military about the strike, suggesting they withdraw from the base of your staff at the same time making it clear that you know that Moscow is actually involved in the chemical attack on civilians.
The result was that Putin was not even thinking about protecting its ally Bashar al-Assad from American missiles, for which Syria had entered s-300 and s-400.
"Putin wisely retreated. Talking about the radioactive ash can be any number, but only up to the threatening collision at the conventional level, where the superiority of the American side overwhelming. And draw nuclear mutually assured suicide, no one signed. And above all, the Kremlin leaders-Hedonists, " Piontkovsky said.
As reported, the US Navy ships stationed in the Mediterranean sea, struck by Tomahawk missiles at the air base the Syrian government forces. In all there were more than 50 rockets that were aimed at the runway, and aircraft Parking and refueling facilities.
Himself Donald trump said that the missile attacks on targets by Syrian government forces was a necessary measure to prevent further use of chemical weapons.
Comments
comments