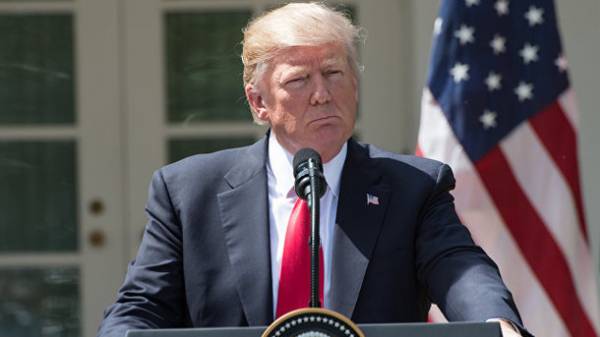 The United States has reached consensus with China in dealing with North Korean problems by non-military. The announcement came against the background of recent failed missile launch in North Korea, reports DW.
So, the US President Donald trump said that Americans and Chinese are working together on the issue of North Korea.
"Why did I call China a currency manipulator if they work with us over the North Korean problem? We'll see what will happen," he wrote on Twitter.
Why would I call China a currency manipulator when they are working with us on the North Korean problem? We will see what happens!
— Donald J. Trump (@realDonaldTrump) April 16, 2017
In turn, the adviser of the President of the United States national security Herbert McMaster confirmed that between the U.S. and China reached a consensus on the issue on the Korean Peninsula.
"I think now there is an international consensus, including with the Chinese and the Chinese leadership – that this situation just cannot continue. This problem reaches a critical point. And so for us, it's time to take all the measures we can take, with the exception of the military option to try to solve the problem peacefully," said McMaster.
According to him, trump has made it clear that will not allow Pyongyang to threaten the US and its allies in the region.
As it became known, North Korea has tried to hold another test launch, but the launch was unsuccessful.
In turn, in North Korea do not see anything wrong in missile tests, including nuclear weapons. In the DPRK, claiming that its nuclear program is intended exclusively for the protection of the state and poses no threat to other countries.
Comments
comments