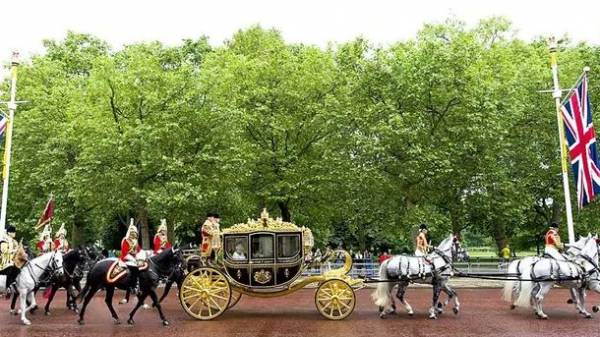 The President of the United States Donald Trump suggest to be on a trip in a Golden carriage of Queen Elizabeth II, citing The Times, reports UNIAN. Note, the official procession with Royal coach is one of the elements of etiquette when receiving foreign leaders in the UK.
Thus, the publication indicates that in 2015, a similar reception was given to President of Mexico, who rode in the Golden carriage through the streets of the British capital.
At the same time, the desire of the White house to also raises fears among security services, RBC. Intelligence officers believe that to ensure the safety of the American leader in this case is much more complicated than if he was driving the car.
For example, in 2011, during a visit to London, Barack Obama, the American leader's motorcade arrived at Buckingham Palace in armored vehicles, abandoning the traditional admission procedures.
Source The Times noted that, unlike traditional coaches, the car of the President of the United States is able to resist various types of threats. "He is able to withstand even the attack using the grenade launcher. If he (the US President) is in the car, he is guaranteed the highest level of protection, and in addition, it can move with great speed," said the source. In his opinion, if trump will be "the gold crew, who will ride on the street a pair of horses, the risk will increase significantly".
Comments
comments