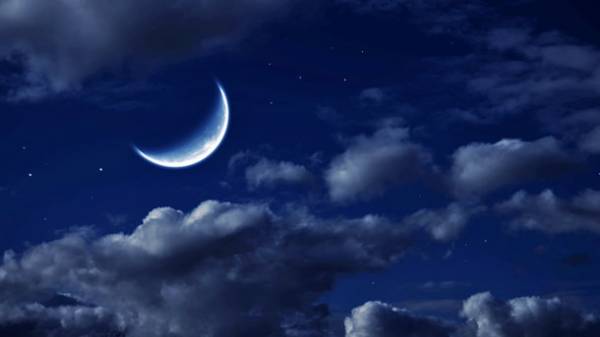 ARIES. Ambitious career (business) plans and global plans turned into a sworn enemy, which can't be tamed, but only peacefully coexist with him. Why? From April 6 to August 2 continues the karmic band, making up for made mistakes in the professional field. Your task is to work productively, to earn money and without fanaticism, thriftily them to spend on the Essentials. And if you're sitting on a financial broke, so somewhere I missed.
Don't hit anyone pots, refrain from manipulation and temptations in the marital, business, official relations. Patiently compromise, putting on the first a material interest.
With the boss reigns antagonism for favors don't count.
Now the evil one puts you in an illusion that confuses Outlook. As a result, you mistakenly idealize scoundrels and villains, good and decent people perceived as the bearers of evil.
TAURUS. The feeling that you are in chains — a product of the subconscious. These barriers have created yourself. Depressive, running away from reality, hidden problems, disappointments — are you really running from themselves, ignoring self-development. Imaginary break through psychological barriers, try to loosen up the inside and get rid of secret fears, resentments, phobias. The lessons of the past will benefit, will help to get rid of illusions, errors, realize made in the past year, "cons", but rather a violation of the laws of spiritual evolution.
Work like (it is blessed), even when have to work more than others, eventually all will be rewarded.
Marriage should be understanding, mercy, selflessness, marriage and happiness now is not based on money and calculation, but on love.
And keep your eyes open — you envy. Therefore, the misfortune may fall down from disguised as angels of jealous people.
GEMINI. Dissatisfaction with life a pain inside, but it's selfish. If your heart radiates love, all will be well. You Atlant domestic happiness and faithful partner, whose demonic antics of the satellite should not knock out of the saddle. Diplomatically control his actions. Disharmony in the Union — a minefield. Family is a beacon of progress and a sacrificial altar where you need to send forces, without waiting for instant gratification. And business, career only suck precious energy. Therefore, dived headlong into work, you know: not worth powder and shot.
CANCERS. Satisfy career ambitions at the expense of the upgrades on the professional front. Now you are at the peak achievements of the prestigious status in the society is the result of past activities, higher jump will fail. Dig the old labour blockages, maintain a harmonious atmosphere in the team where there are misunderstandings. If you suffer dissatisfaction, to change jobs it makes no sense. Your goal is to maintain relationships with others on a friendly note, please employers and business associates. True friendship is now sanctified by grace.
LIONS, the "weather" in society works for you. It's time to gain popularity, as "spin" image, advertise their achievements and talents. Explore, experiment with life, overcome the borders of their own boundaries, learn to feel and see the world in new ways, extending the usual notions of reality, change your views on many things! And be sure to try to penetrate and understand foreign cultures, religions. Everything is relative, including moral values.
In business, career everything is fine. And only in the intimate sphere ran a black cat, here you miserable. However, do not dwell on these downsides, and trust in professional wins, they compensate for all disappointments.
VIRGO. An exciting evolutionary process involves the faced with extreme situations and things that you deep down very afraid. Declare battle fears and courageously dive into the hectic life, the risk — mission is noble. And remember that you will not break, make more! Stressful circumstances where symbolically "die" and "reborn" from the ashes tests — for good.
If the family home has become the scene of a settling of accounts with the household, "life is depressing", consuming valuable power, be humble and don't take out the evil perps. In marriage you are the commander, the wise, practical, and hysteria is the lack of satellites, let let of emotional steam! Trust now them the reins it is impossible.
LIBRA. At stake is the future of the business unions, marriage. Your partners power, presentable, but the rebels are ready for the unpredictable tricks, to exalt, to make his own way. Why not preity as a tank — harm. A compromise balance on the wave. Material sphere requires integrity and strong financial discipline. If the work is a burden, but it is a bread place, refuse additional service obligations, orders. Minimize the load and not burn itself in your professional life. Perhaps the left part is now a profitable source, but in fact they impede development and destroy the health. Best charging is a hobby and creative pastime.
SCORPIONS. The circle of office powers expands. You have a tremendous capacity for work, in a fit of labor enthusiasm of the mountain able to turn that gives a chance to strengthen career and financial position, to give impetus to the business. But be careful, now you are bound by an old friendship with the staff, where, as it turns out, not everyone can be trusted. Unite only with reliable, proven in "battle" partners, friends, colleagues.
Take control of the situation do not try, yet play on their terms, support the initiatives of others.
"Left" the adventures of junk, but if caught in a romantic network, prepare for disappointment. These are the remnants of our karmic past.
The evil one is lurking in the sphere of desires, if you really want something, pray the… And do not dare to envy anyone!
ARCHERS. Need to be the center of attention, to parade in public is quite natural that life is a theater stage for realization of talents, where you're your own Director, actor, producer. But as far as this game is to the liking of the surrounding audience — a complex question. To please everyone is impossible. Avoid unfamiliar persons, wax that much closer with those who you love, approve of the actions with whom I feel an intellectual kinship, a unity of interest. And the main thing — not to lose old friends.
Your task — to pass in a fairy tale romance where there are no boundaries between friendship and love.
In business, career harvest time, follow the official chain of command, learn to effectively lead and to obey.
And the house does not turn into a tyrant. In fact, it intrigues unclean, provoking you into sinful actions. The poor households are not to blame.
CAPRICORNS. You continue to rush between family and work. If my abode creative "I am" burning with enthusiasm, professional expertise, business on the contrary — a solid conservative. Navertyvat gaps, finish your unfinished business. Master the role of managers and subordinates, improve your skills as a specialist. Abuse of authority is contraindicated.
Now for the public you are the model of morality, so don't go with persons who astray from the spiritual path, avoid casual Dating. You should deal only with persons of the highest spiritual culture, to visit the Holy places, to travel further from home.
Children, loved ones are destined to play a fateful role.
If exasperate the disease, is karmic payback for years of past mistakes, and some due to the evil eye, damage, curses.
AQUARIANS. Fresh variety of experiences to PEP you need! Explore, expand friendly environment, communicate with interesting and unique personalities, share information, business experience. But on the personal desires that stone hanging on the neck, will have to make your point. Do not despair, as necessary. Fate withdraws that you actually harm.
The path of progressive development — the family, the household. Do household problems, to restore order in the house, the country, work in the garden, in the garden. The earth-mother, nature now bestows grace, fills infinite energy and health.
FISH. Focus your consciousness on global values. What is the most expensive at this stage of life? If material possessions, personal happiness — this is normal. Work, get money get lucky extraordinary way, make important purchases.
Dictatorial long time it is time to say goodbye (will destroy health). Now you are rich soulful beauty, but unfortunately, fluid charm, coming from inside many (immature), like a thorn in your eye is annoying.
Therefore stay out of trouble, avoid career assaults, patron-the head is not so noble as it seems, but rather oppressive and can hurt. But friends, neighbors, colleagues, relatives, marriage and satellites will be a great support.
Fish heads: to abuse official powers to "unseat" a competitor is dangerous. This is from the evil one.
Comments
comments