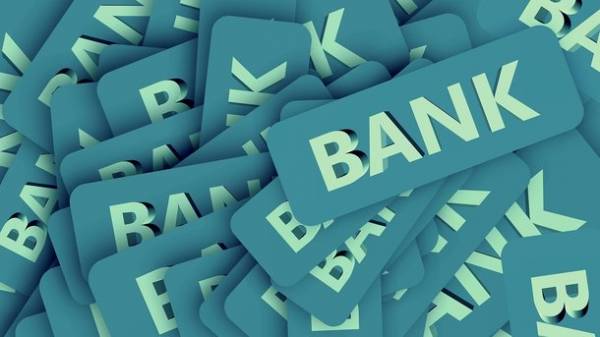 From the beginning of 2017 loans refinancing of solvent banks to the National Bank of Ukraine (NBU) decreased by UAH 7.7 bn, i.e. 34%. So, as of 5 April 2017 working banks NBU owes 15.2 billion UAH, the press service of the regulator.
It is clarified that the amount of debt nationalized "Private" is 14.4 billion.
"The refinancing of solvent banks is the best evidence of the recovery of the banking system of Ukraine … almost all the existing banks have repaid its debt to the regulator, because the balance is almost entirely accounted for state PrivatBank", – said the Chairman of the National Bank Valeria Gontareva.
In this April 4, another state Bank – Oschadbank – finally repaid its debt to the NBU, prematurely returning the balance of 2 billion UAH.
In NBU reminded that in June 2014, when the head of the national Bank took office, the debt of banks on refinancing was $ 111,7 billion.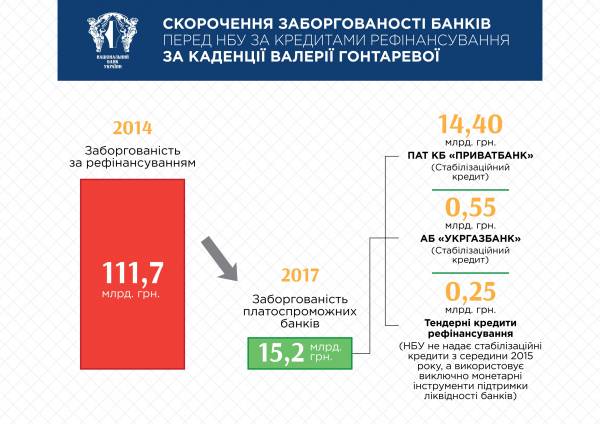 The debt of insolvent banks to the NBU to date is 45.2 billion UAH.
As pointed out in the NBU, insolvent banks among the largest debtors are issued to refinance the banks
"Nadra" – 9,8 billion UAH;
Delta – 8 billion UAH;
"Financial initiative" – 7.2 billion UAH;
"VABank" – 3 billion UAH;
"Finance and credit" – 6,3 billion UAH;
"Imeksbank" – 3,4 billion UAH.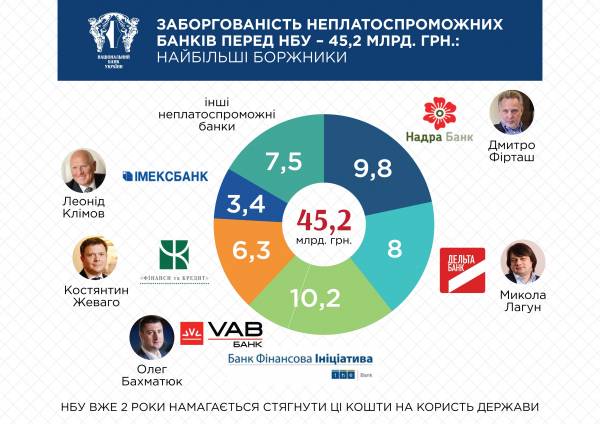 "If the owners believe that with the loss of the Bank's lost and needs to return all the debts, in particular, to the NBU, they are sadly mistaken. They will have to return to the state for every penny," – said Gontareva.
We will remind, for the last two years the NBU has sent to law enforcement agencies 12 statements about the crime by the shareholders of insolvent banks, but also initiated 44 lawsuits to recover the debt of these banks to the National Bank for property and financial guarantors.
Comments
comments