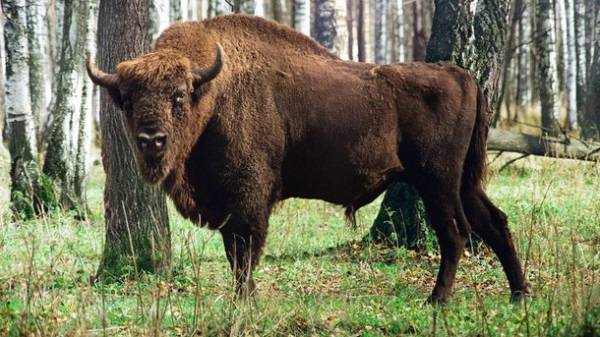 The world wildlife Fund (WWF) filed a lawsuit against the authorities of the German city of Lebus for the murder of wild European bison. The animal was discovered in Germany 250 years later.
According to the newspaper, The Local, the bison were observed on 13 September at the river Oder, in 88 kilometers from Berlin. The Polish authorities suggested that he could get there from the Polish national Park Ujście-the Warta river on the border with Germany. The local authorities decided that the animal was dangerous and decided to shoot him. The statement of claim, the Fund sent 15 Sep, – TJ.
"After 250 years in Germany there was a wild bison, and all they could come up with the power — shoot it. It speaks to their helplessness and inability to handle wild animals," said officer for the protection of the environment Christophe Henrik.
On the Foundation's website States that the behavior of bison is not dangerous to humans.
As stated by the Minister for environment of Brandenburg Jorg Vogelsanger (Jörg Vogelsänger) if the bison was dangerous, half of Poland would be declared a no-go area, because there the animals move freely. He also stressed that the authorities could use a tranq dart, if the frightened animal.
Bison is included in the "Red list" of International Union for conservation of nature. He lived in Western, South-Eastern and Central Europe, but by the end of the 19th century the population survived only in the Caucasus and in the Bialowieza forest. In 1927 the species recognized extinct in the wild. Bison now live in nature reserves in Poland, Lithuania, Belarus, Ukraine, Russia and Slovakia.
We will remind, in the USA put to sleep the newborn bison, which tourists ride in a jeep.
Comments
comments