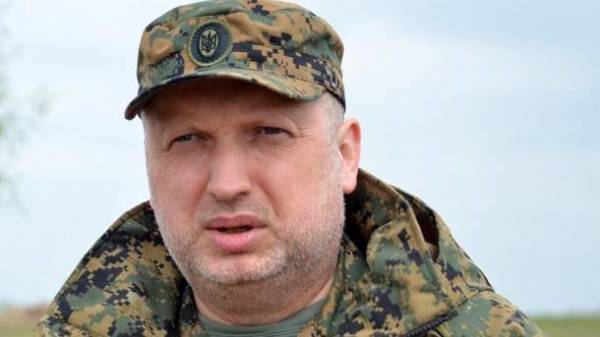 In 2014, when the first volunteers went to Donbass to protect Ukraine, then still the acting head of state Alexander Turchinov had to issue weapons under their responsibility to people who have had problems with the law. He told about it in interview to "BBC Ukraine".
According to him, at that time there was no time to figure out who behind the what sins and problems with the law.
"I remember that time: I had no choice, and I would have went back the way I had to defend the country. I remember one meeting with the battalions at the front with the volunteer units, where one man, covered in tattoos, said, "the chief and the Amnesty will or not? There we have guys interested". I ask, and what guys?" Well, there is … murder, robbery," – said Turchinov added that it was not typical, but only individual cases.
He noted that the officers did not want to issue weapons to volunteers is easy and he had to take everything at your own risk.
"I remember when I was opening weapons depots to hand out to his battalions, the officers refused to do it. I was asked: "Alexander V., and who will be responsible?" I said, "I will answer!". And personally signed the orders for the extradition of weapons. Many worried what would happen if these weapons are not to follow orders … Do we then no one checked. Any tried or convicted – who said that he is ready to defend the country, I signed up, got a gun and went to the East," said Secretary of the NSDC.
He added that, in spite of everything, it is thanks to the volunteers managed to restore order in most areas of the South and East of the country.
Previously Turchynov told why did not enter the military situation in the beginning of the war. According to him, it was necessary to hold presidential elections that Ukraine received the legitimate and internationally recognized President.
Comments
comments