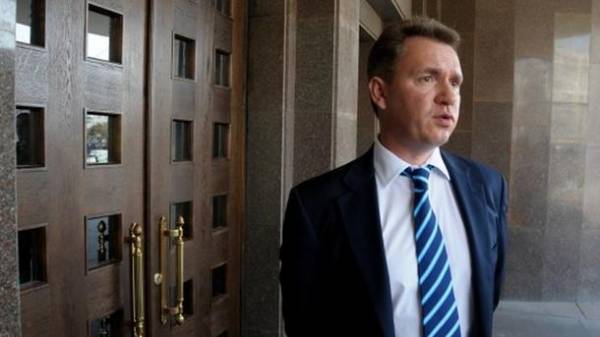 Specialized anti-corruption Prosecutor's office has extended by two months the criminal proceedings against the Chairman of the Central election Commission Mikhail Okhendovsky. This was reported in the SAP.
"Specialized anti-corruption Prosecutor's office for two months extended the investigation of the criminal proceedings against stations", – noted in Prosecutor's office.
Recall, may 30, 2016, the NEB launched an investigation at the request of the former first Deputy Chairman of SBU Victor Trepak. He said that was transferred to the NEB documents, allegedly confirming illegal payment by the Party of regions cash worth nearly $ 2 billion to a number of former and current senior officials, including the CEC head ohendovsky.
The Prosecutor's office announced Okhendovsky suspicion of accepting bribes in especially large sizes. According to NABU, the total amount of bribes that have received suspect, is more than 160 thousand dollars.
The Chairman of the CEC rejects all charges and says he will prove his innocence and will not escape from the Ukraine.
Comments
comments