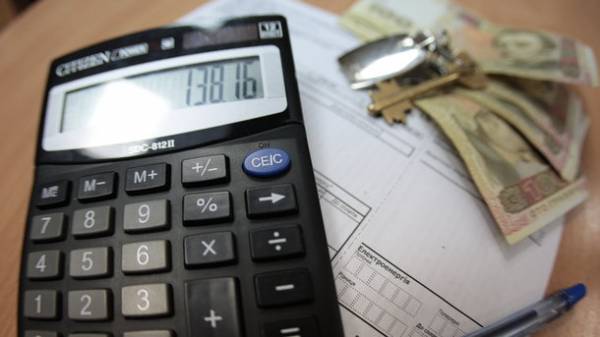 In the rental market of real estate becomes more expensive by about the rate of inflation. This is "high season" – after the holidays and before the end of may – during this period the market was "alive" and more expensive apartments, and the "peak" in late summer. When the big cities come out of town students, seasonal workers – the demand increases and the price tags along with them. This summer, the realtor Maxim Baborak, apartments can rise in price by 20-30%.
"For the Eurovision song contest is likely to rise in price of apartments and flats in the city centre. I don't think this competition will change the cost of housing on troyeschina, for example. This is a temporary factor," – said Maxim Baborak.
During the year the rental prices of apartments in the capital rose by about 20%. "If you take the 2016 year, there was an increase of approximately 20%. But no accurate statistics. It is not the stock market, not all contribute data to the registries. You need to understand that the market is influenced by many factors. For example, active became the economy. Will have very different demand, or Vice versa," – says the representative of the Association of realtors of Ukraine Arthur Pilipchuk.
Per thousand hryvnias it is possible to rent an apartment in Donetsk or Lugansk regions. From 1500 to 2000 thousand in Sumy and Ternopil. The most expensive rental in Kiev (almost 6,000 hryvnia), Odessa (5257 hryvnia) and in Lviv (over 4,000 USD). If in January of last year a one-room apartment in the capital can be removed in an average 5 453 hryvnia, in December, the cost of renting increased by 9% — up to 5 985 UAH. About the same — 8% — rose "kopeck piece" — from 7 908 8 hryvnia.
On the rental market in the capital you can find options in just three thousand hryvnia per month. However, it will have to live in the apartment without any repairs, or to pay even less, but to do the repairs yourself.
"Offer yourself to make a minimum budget repair ( could also be used as an office) on the following conditions of hire: payment ( subject to repair) first year: 1000 UAH + bills for the second year – from 2000 UAH + utilities. Without repair – 3000 UAH + kommunalka", – said in the announcement. The apartment is close to metro station Drogichi.
Over three thousand hryvnia, you can also find dormitory on the outskirts of the city. "Rent single room for girls or women. The apartment has all necessary furniture and appliances. Near the shopping center "Square". To or Minsk metro Obolon 10 minutes to pass,"- said in the announcement.
Comments
comments