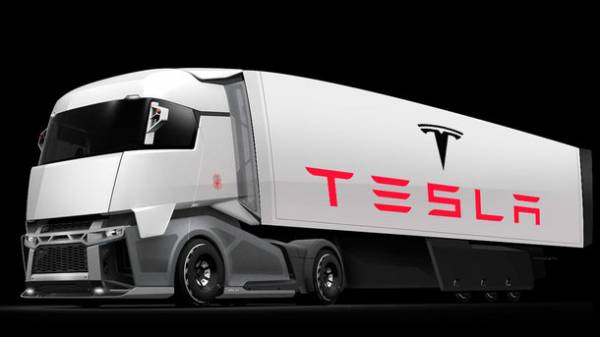 Tesla CEO Elon Musk announced the creation of a Tesla truck, which will be presented in September, he said in his Twitter. "The team did a great job," wrote Musk. He said that Tesla went to a "new level", – ZN.
Musk also wrote that the company plans to introduce a SUV and convertible, and in 18-24 months Tesla will present his pickup truck. It is still unknown whether the new Tesla cars be driven without a driver.
Tesla Semi truck unveil set for September. Team has done an amazing job. Seriously next level.
— Elon Musk (@elonmusk) April 13, 2017
In October 2016, Musk said that the company will begin testing new software that will allow all cars to be Autonomous.
In early July of last year, Tesla announced the first case of death of the driver of the Model S when driving on autopilot. The incident occurred while driving the Model S on the road in autopilot mode. The car was hit by a tractor trailer with high ground clearance, which was perpendicular to the motion of the machine. Neither the autopilot nor the driver of the car identified the trailer, painted in a light color, as a threat. According to the company, the car driver died on the spot.
Comments
comments