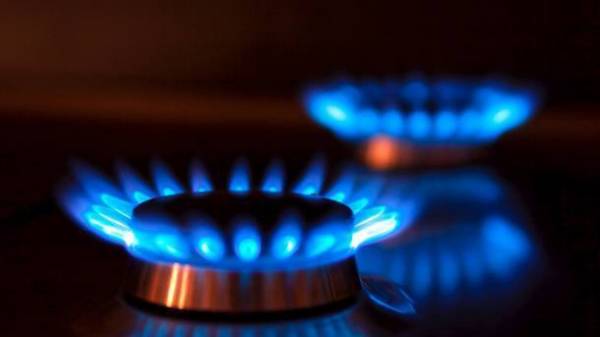 The national Commission carrying out regulation in the sphere of energy and utilities at its meeting decided to cancel the monthly fee for the use of gas networks. This was stated by the Chairman Dmitry NKREKU wolf during a meeting of the Commission, reports UNN.
The regulator said that they are going to analyze the issue, and while the subscription fee will be.
"We take time out to consult with the public and the government and while this decision will be detailed to explore, view," – said Vovk.
In turn, attended the meeting of the Commission, the leader of Radical party Oleg Lyashko asked to clarify whether the national Commission cancels its decision, to which the wolf replied: "Completely replaceable, cancel is the same thing. Legally it may be otherwise known, but will cancel decisions, they will not be applied, and for none of the Ukrainian, the increase will not be".
We will remind as earlier it was decided that from April the Ukrainians with gas stoves, gas water heaters for heating water or heating a house with gas, would have to pay more for it.
The reason is that NERC wound allowed the gas suppliers separately to charge all consumers a fee for gas and separately for "delivery" of the fuel in the rent (monthly fee). So, this monthly fee is included in the fare, but since April she still had to grow.
The experts considered that for the apartment with a gas stove without a meter fee would amount to about 46 UAH per month, plus a surcharge according to the norms of calculation of 4.4 cubic meters for each registered tenant. But a cubic meter of gas was supposed to be cheaper in this case, about 90 cents, or up to six UAH, so it "go away" fee.
If you now pay for gas in a month is 31 UAH/person (will be 26 UAH), from April for one of the tenant she would have reached about UAH 72 (46+26), with two — 98 UAH (46+26х2), etc. If the count is, then, of course, would have to pay according to his actual testimony plus a fee.
Those who have home mounted gas boiler for heating, the fee would have been higher, as it depends on the maximum throughput of the counter. And in this case the counter is more powerful because needs to be more on the order flow of the gas. Fee would be 50-70 UAH/month. depending on the region, plus pay at the counter.
Comments
comments