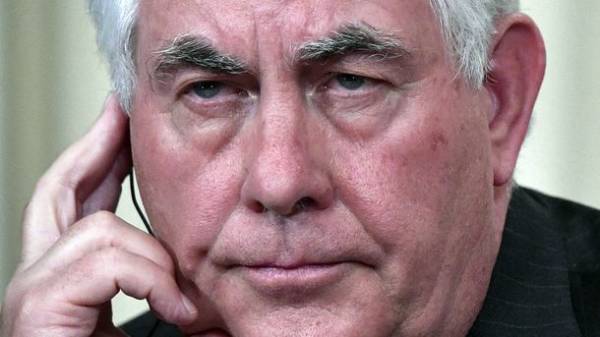 Secretary of the State Department of the United States Rex Tillerson declares more than 50 cases of application of the regime of President Bashar al-Assad of various types of chemical weapons. He said this at a joint press conference with Minister of foreign Affairs of the Russian Federation Sergey Lavrov after a meeting with Russian President Vladimir Putin, UNIAN reports.
"The recent chemical attack in Syria was planned, directed and executed by forces of the Syrian regime, and we are absolutely sure of that," said Tillerson. He said that this attack is just the latest case of the use of chemical weapons by the regime of Bashar al-Assad.
Tillerson claims that Assad's forces used more than 50 times chemical weapons, and in particular, we are talking about bombs with chlorine, cluster bombs and other chemical weapons that was designed to kill people "in the most terrible way".
Comments
comments