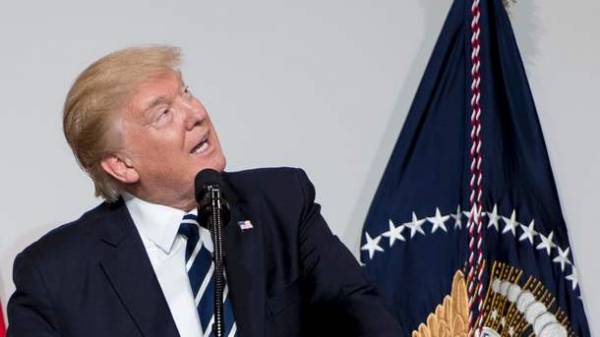 The President of the United States Donald trump says it is not opposed to the United States and the North Atlantic Treaty Organization (NATO) tried to get along with Russia. He said this in Washington at a joint press conference with NATO Secretary General Jens Stoltenberg, reports UNIAN.
"It would be fine – as we discussed a few minutes ago, is if NATO and our country can find a common language with Russia. Now we're just not getting along with Russia. We probably are at an all-time low from the point of view of relations with Russia", – said the tramp, answering the question of whether the changed his attitude to Putin after Syria was used chemical weapons.
The US President said that the Foundation for such a situation in relations with Russia were laid for a long period of time. "But we'll see what happens. Putin is the leader Russia. Russia is a strong country. We are very, very strong country. We'll see how it all works," said trump. However, he reiterated that he did not know Putin personally.
Trump also stated that it would be "fantastic business if we get along well with Putin, and if we get along with Russia." "This could happen and it may not happen. And maybe Vice versa. I can only tell you what I would do – I would love to be able to get along with everyone. Now the world is a mess, but I think that by the time we're finished, the world will be a much better place to live," said trump.
Comments
comments