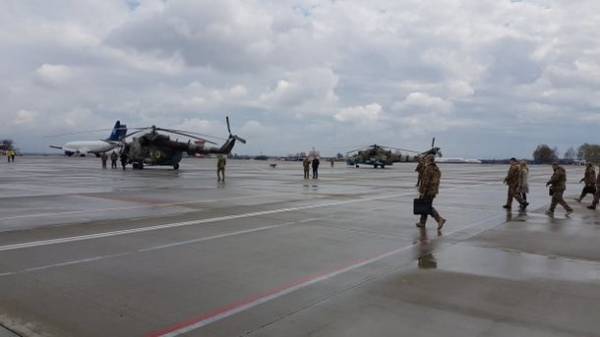 The President of Ukraine Petro Poroshenko went to Luhansk oblast to meet with the Ukrainian military. About it reported in a Twitter press Secretary of the President Svyatoslav Tsigalko.
He noted that the President immediately flew to Lugansk region. First, he arrived in Kharkiv, where, judging by the photos, the helicopter will go to the military.
"The President arrived in Kharkiv, from which flies to the military in the Luhansk region", – wrote Tsigalko.
President pribyv to Kharkova, ski valtimo to the heart of a residential Luhansk region. pic.twitter.com/tN7OZay9fI
— Svyatoslav Tsegolko (@STsegolko) 12 APR 2017
Earlier it was reported, Poroshenko ordered on 1 April to increase the payouts to the Ukrainian military, who perform combat missions in the Donbass in the area of the contact.
Comments
comments