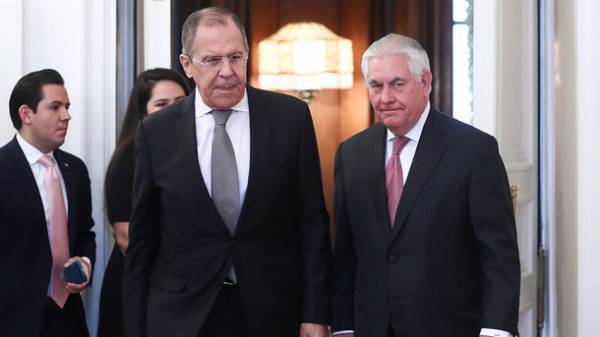 Moscow and Washington during the talks U.S. Secretary Rex Tillerson in Moscow confirmed the necessity of fulfilling the Minsk agreements, the US administration has demonstrated a willingness to continue contacts with Russia on Ukraine, said Russian foreign Minister Sergei Lavrov.
"We have been affected by the crisis in Ukraine. We have a common position that the Minsk agreements must be fulfilled", – said S. Lavrov at a press conference with Tillerson.
According to Lavrov, "we remembered how the previous U.S. administration established a two-way channel of consultations between Moscow and Washington in addition to the Quartet, working in the framework of the "Normandy format".
"We have felt the interest of the current administration to continue bilateral contacts on the subject in order to help find practical ways to implement fully the Minsk agreements", – said the head of the foreign Ministry.
"We will such efforts to welcome and fully ready for them," said Lavrov.
Earlier it was reported that the talks, Lavrov and Tillerson lasted five hours. The meeting of Putin, Lavrov and Tillerson lasted almost two hours.
Comments
comments