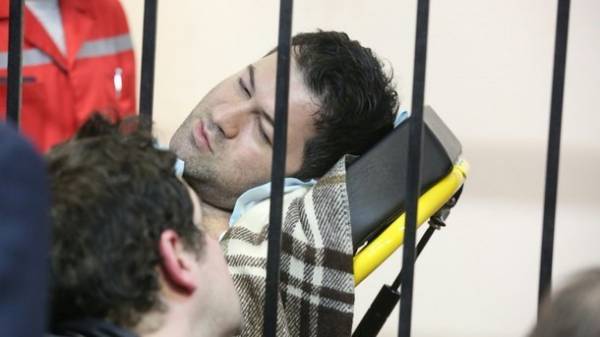 German doctors refuted the statement of the State administration regarding the diagnosis of the former Chairman of the State fiscal service (GFS) Roman Nasirov. Doctors clinic of Freiburg say they didn't look at him at all, as reported by DW.
"The heart center at the University clinic Freiburg never put a diagnosis on the condition of the Roman Nasirov. This patient had never personally examined by any doctor of the Center of the heart," he responded to the request to DW in the press service of the clinic.
Previously, HOOD said that the doctors of the University heart centre Freiburg have confirmed the correctness of the diagnosis Nasirov made by doctors "Theophany". "The results of the study on the basis of the guidelines of the European society of cardiology and in accordance with the German DRG-system – the chosen therapeutic approach raises no objections, the diagnosis by physicians of the Clinical hospital "Feofaniya" State administration is set correctly," – said in a press release on the website of GUD.
As the newspaper notes, the doctors "Theophany" was sent to Germany information from the medical history of a patient and asked to confirm the validity of the chosen method of treatment. "Whether stated in the documents of history about the data of the Roman Nasirov, we do not know", – reported in the clinic.
In "Feofaniya" refused to comment on the circumstances of the cooperation with German doctors, having referred to employment specialists who are responsible for it.
Recall that dismissed the head of the SFS Roman Nasirov is suspected that in the period from may 2015 to March 2016 received a number of groundless and illegal decisions on the installment payments on rental payment for use of mineral resources involved in the so-called "gas scheme Onishchenko," which led to the application of a damage to the state totaling 2,019 billion.
As reported, in the case Nasirov detained the Director of the Department of the SFS.
Comments
comments