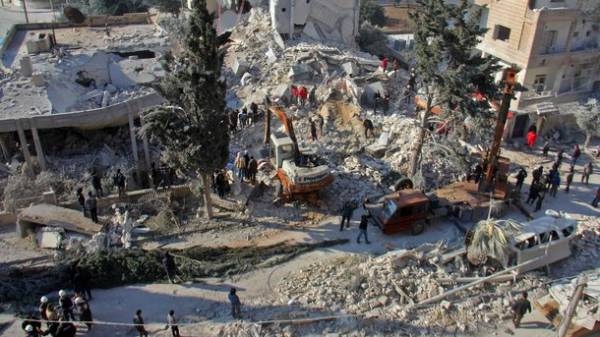 Experts have confirmed that a chemical attack in Idlib Syrian used poison gas sarin, said health Minister Recep Akdag. According to the Agency "Anadolu", the blood and urine of victims of the attack discovered the isopropyl ester of foramerica methylphosphonous acid, a metabolite of sarin gas, reports ZN.ua.
Recall, April 4, in the Syrian province of Idlib, which is controlled by the rebels, the Syrian army carried out attacks using gas, which resulted in the death of 72 people, including 11 children. About 400 people were injured, in particular chemical burns to the eyes and respiratory tract. Human rights organizations argue that to attack Assad's army has used prohibited chemical weapons, the use of which is previously publicly refused.
April 7, the U.S. military responded to the alleged chemical attack in the Syrian province of Idlib, 59 launching missiles at the military base of government forces in Syria, in the province of HOMS.
U.S. Secretary of state Rex Tillerson said that Washington will not allow repeated use of chemical weapons in Syria.
Comments
comments