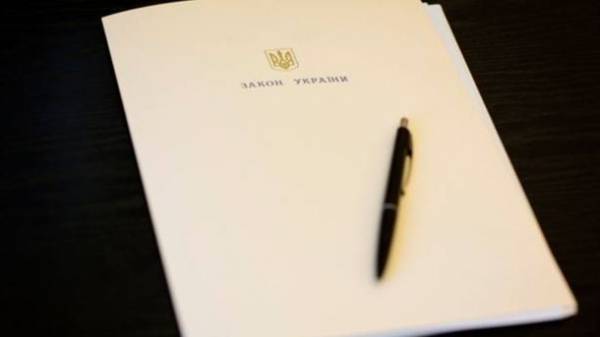 The Verkhovna Rada of Ukraine introduced a government bill "On amendments to the law of Ukraine "On prevention of corruption" (concerning improvement of organization of work of the National Agency for prevention of corruption)" (n. 6335).
According to information on the official website of the Ukrainian Parliament, the draft law was submitted by the Cabinet of Ministers of Ukraine and registered in the Parliament on 11 April 2017.
According to the Minister of justice of Ukraine Pavel Petrenko on his page on the social network Facebook, the government on Monday, April 10, at a special meeting approved the draft law, and on Tuesday he was registered in the Verkhovna Rada under number 6335.
"I want to thank all the experts and representatives of public organizations, together with experts of the Ministry of justice for the past days preparing the text of the bill. We made paper as balanced as possible – ensure the independence NACP and created conditions for effective work", – said the Minister.
Also according to him, the Cabinet appealed to the President of Ukraine Petro Poroshenko with the aim to determine the developed bill as a priority and priority.
"Dear people's deputies! I appeal to you with a huge request urgently to consider these changes. We need as quickly as possible to resolve this institutional issue. The only way we can ensure full operation of the electronic Declaration system and give the opportunity to all government employees in the normal mode to submit a Declaration," wrote Petrenko.
Comments
comments