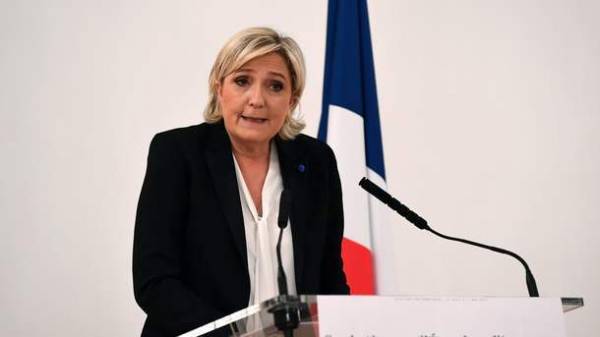 The candidate in presidents of France from the far-right party "national front" marine Le Pen said that it intends to suspend France's participation in Schengen space, if he wins the upcoming presidential elections."
In addition, according to Le Pen, she plans to take action in the spheres of economy and security.
"During the first two months of my mandate, I immediately take a number of specific measures are most needed to revive democracy and to meet the urgent challenges in the economic sphere, social and security", – her words lead local publications.
She stressed that it's not just about suspending the Schengen agreement, and of the restoration of control at the borders of the country and the expulsion of foreigners from the list of Islamic radicals.
The first round of presidential elections in France scheduled for April 23, the second on 7 may.
We will remind, in the European Parliament, the representative of the party of Le Pen opposed bezveza for Ukraine.
Comments
comments