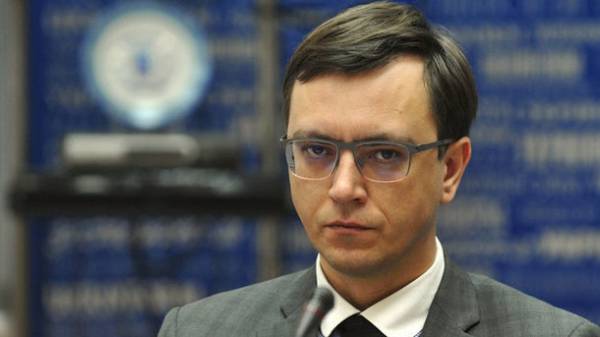 The Minister of infrastructure of Ukraine Volodymyr Omelyan expects that the Cabinet of Ministers of Ukraine before the end of the month will fire the head of "Ukrzaliznytsya" Adalbert Balcona. About it reports a press-service of the Ministry of Infrastructure.
Omeljan believes that to solve the problems of "Ukrzaliznytsya" necessary personnel decisions from the Cabinet.
"This is the problem of administrative nature. The team, unfortunately, has not produced the desired results. Her fire had for a long time. I hope that this month, decisions will be taken at the level of Cabinet," said Omeljan.
In addition, according to the Omelyan that the main problem of "Ukrzaliznytsia" is that not enough locomotives and wagons.
"A chronic problem is the same: not enough locomotives, wagons are not enough. The question here is, first and foremost, of management. Once modified team on the quality, we can say that we are ready to meet the business. Unfortunately, the Odessa railroad for the last month failed to ensure the normal work about ten trains, which led to enormous losses. About it in the press doesn't say, but it is a sad fact. This situation was twice in March. Now this is the third time. Such things are unacceptable," he said.
Earlier, Omeljan said that wants to learn about the formation of prices for toilets for trains, which plans to buy "Ukrzaliznytsya" for 1 million hryvnias apiece.
Comments
comments