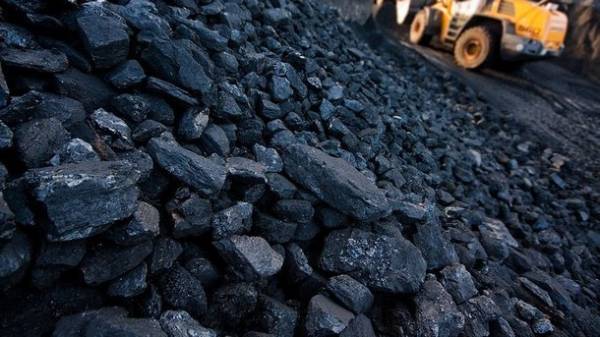 Energy and economic blockade, which gave Russia the opportunity to steal the Ukrainian company and to obtain control over the Ukrainian subsoil, was a special operation of the aggressor on Ukrainian territory. As a result, Ukraine suffers from a lack of resource, but to buy coal from the aggressor country, the government will not. This was stated by Prime Minister of Ukraine Volodymyr Groisman.
"Of course, we need coal, not enough to buy in different countries. I'm advocating that we have purchased in the United States, Australia – in other countries, not the aggressor" – quoted by the Ukrainian press service of the government.
According to him, very important for Ukraine to diversify coal supplies, but in any case not to put him out of the Russian Federation.
Groysman is convinced that artificially organised the blockade along with the interests of the Russian Federation. "I believe that this is another operation of the enemy in our territory. They got the supply from Ukraine, some Ukrainians – who planned it, were the leaders of the blockade and went along with the Russians," – said the head of government.
Due to the blockade of Ukrainian enterprises that pay taxes in Ukraine, now working on Russia and the Ukrainian subsoil taken by the Russians in the asset of the aggressor country, stressed the head of government. "Tens, hundreds of billions were simply redirected into the economy of the Russian Federation", – he said.
The Prime Minister stressed that the government has implemented a number of measures aimed at achieving energy independence. Also many changes were implemented during 2014-2015. As a result, 501 day, Ukraine does not use Russian gas.
Efforts are being made for hydropower development, building of nuclear power capacities, the modernization of the system. So, to the modernization of Trypilska TPP, what 1 billion UAH. Also this year, will be rebuilt two units zmiivska TPP anthracite whole.
Comments
comments