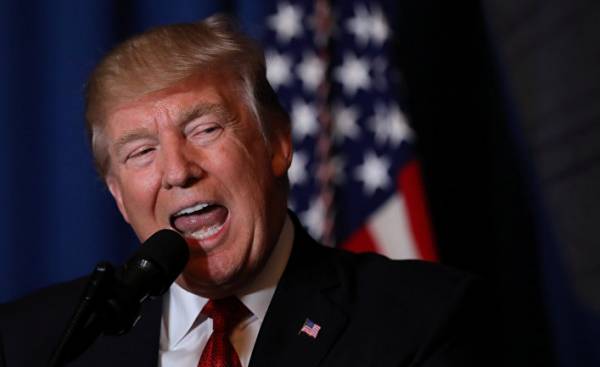 Oh, Donald Trump!
A new hero of the Ukrainian social networks — American President Donald trump. By the way, the main anti-hero of the Russian social networks.
He punched! (Ukr.) He betrayed us! (ROS.). He sausage, and sausage (ROS.).
A real man, not that this "truhla" Obama! (Ukr.).
I do not sneer at resolute act of the President of the United States. I'm sure he did the right thing. He's just on his earlier activities much better should understand Putin.
By the way his post is this "truhla" Obama went with a rating of 66%. Not bad, however, after two terms in office.
But how could Nobel peace prize winner, Senator from Illinois, a graduate of Harvard law school, have something in common with informer.
Which gradually shifted from the porter to the President of Russia.
How could Barack Obama find a common language with the leader of a gang of terrorists?
Barack Obama used to live by the law. And I sincerely believed that others, especially in such high positions, just have to live also. And Putin live by the rules. To lie, to substitute, to destroy life like that! By the way a short time and lived in America… in the 18th century, during the gold rush.
"Bolivar can not winest two". And Russia now lives in the 18th century under the "Putin fever".
But Donald trump came from big business. The laws are quite strict, the money just is not earned. And he knows how to talk to bandits. And he knows that thugs understand only one language — force. But still, something keeps pulling him to Putin. Therefore, we will not be fascinated, then disappointed.

Did 25 years of our independence taught us nothing?
One of the mistakes of our society — a strong belief that all complex issues of economic and social development of the country can be solved very simply. What constantly occupied by various single-celled, repeatedly former in power and in opposition.
Another mistake is the search for a new leader and faith in his mythical abilities. No need to look. Such a leader is.
This is our civil society. Is our enthusiasm, concern, integrity, control over activities of the authorities. And if we're not tilting at windmills and wasting time on the problems imposed on us by television Shvonder, the virtual ball, Russian trolls, then we will live in a democratic world. And our car further and further away from the stinking, cynical and greedy "Russian world", and stops fights at the station approaches the blazing purity and legality of the locomotive of free and independent powers.
As the leader, worthy of the nation we will have when there is a request for it in society. Maybe he now goes to the first class, or already studying at University. But still he is only with us and with us will be able to build a civilized and legal state.
Comments
comments