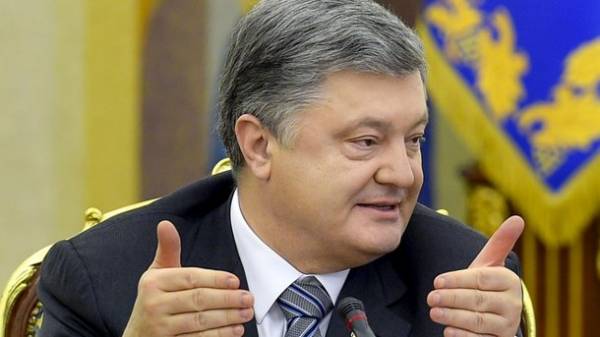 The President of Ukraine Petro Poroshenko met with educators on the eve of teacher's Day (traditionally celebrated the first Saturday of October) and explained the language norm in the document. The President wrote in his Twitter.
"We could not strengthen the role of the Ukrainian language in education. The person who finishes the Ukrainian school were required to speak Ukrainian", – the President emphasized.
This Poroshenko said that to continue to follow closely in order to "remain a wide scope for the use of other languages spoken by the citizens of Ukraine".
SEE ALSO
Education law: Poroshenko said that will change in the lives of students and teachers
Thus, according to the President, the language article of the Ukrainian educational law fully consistent with European practices.
"The new law "On education" should not alienate us from Europe, and Vice versa – to bring", – said the President.
SEE ALSO
The education act came into force: changes, scandals, and 12-year-old
Recall, September 5 the Verkhovna Rada adopted the education reform, which is based on the law "On education". September 25 Poroshenko has signed the corresponding law.
Earlier dissatisfaction with the education law was expressed by Romania, Moldova, Hungary, Russia.
SEE ALSO
Poroshenko responded to the hysteria of the Russian law on education poetry Shevchenko
In turn, the Minister of education and science, Liliya Hrynevych said that Ukraine is ready to send to the Council of Europe for examination the language article of the law "On education", to confirm the absence of violations of international obligations.
Comments
comments