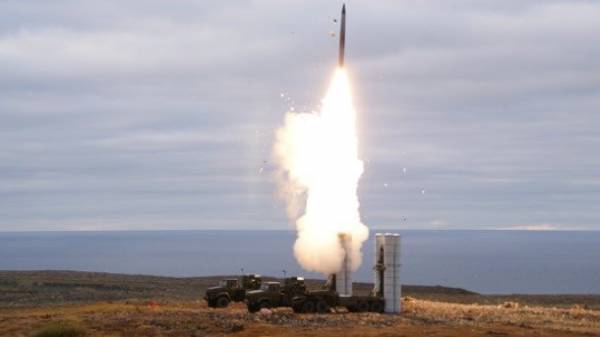 Russia is arming with missiles that could hit targets in near space at high speeds. About it reported on air of radio station "Echo Moscow" the commander of the air and missile defense — Deputy chief of the HQs of the Russian Federation Lieutenant-General Victor gumenny, reports "RIA Novosti".
He noted that the latest missile entered service with air defense missile systems s-400.
"Of course, maybe today is the deadline for development work, we recently adopted a new rocket that will allow us to work, including in near space, at great distances and at high speeds," said humenny, commenting on the possibility of destruction of objects in near space by means of systems s-400.
S-400 "Triumph" anti — aircraft missile system long-range, adopted into service in 2007. It is designed to destroy aircraft, cruise and ballistic missiles, including medium range, can be used against ground targets.
As reported, air and space forces of Russia in the near future to arm themselves with the latest anti-aircraft missile systems s-500.
Comments
comments