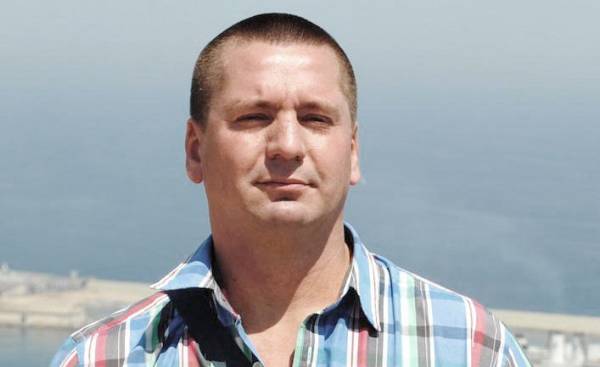 Foreign editions have increasingly noted the activity of Russia on the arms markets in Latin America.
In March, the British analytical center in the field of international relations Chatham House published the report "the Role of Russia as an arms exporter. Strategic and economic importance of arms exports for Russia." According to a study on Latin America from 2000 to 2016 accounted for only 4.6% of Russian arms exports and 80% of them were in Venezuela. Relatively measurable in dollar terms were delivery to Brazil and Peru, but only Nicaragua and Venezuela more than 60% of arms imports accounted for Russia. All other countries in the region, this indicator does not exceed 20% at best. In Latin America is dominated by suppliers from Europe, USA and Brazil.
With Venezuela, a major buyer of Russian weapons in the region, the situation in Russia, too, is not the best way, as, for example, in 2015, 90% of the arms imports of this country have occurred in China. In addition to competition from China threat to Russian supplies is the dire economic situation of Venezuela.
However, British analysts say that all this does not stop the "Rosoboronexport", which is actively engaged in marketing its products in Latin America and sees the prospects in this niche.
Portal Defense Blog reports that this year Russia will be represented at the four largest military exhibitions in the region. On two of them for the first time. "Rosoboronexport" will declare itself for the aerospace exhibition FAMEX 2017 in Mexico in April and at the international exhibition and conference on technological advances in defense and security Expodefensa 2017 in Colombia. Russia also participates in the international exhibition of the Latin American aerospace and defence systems 2017 LAAD in Brazil and international defence technology exhibition SITDEF Peru in 2017.
The publication cites Alexander Mikheev, General Director of "Rosoboronexport": "Since inception in 2000, the Rosoboronexport has identified the expansion of geography and increase in volume of deliveries of Russian military products to the world market as a priority task. We have successfully performed them in all regions of the world. In particular, in Latin America from 2001 to date has supplied weapons and military equipment worth more than 10 billion U.S. dollars. In recent years in this region is greatly enhanced competition from American and European arms manufacturers, but we are ready to fight for the customer. For this we use all the modern marketing tools. We offer flexible financial schemes, including offsets, offset, trade-in, individual approach to each partner. Customers believe in us and appreciate the high-quality after-sales service, modernization, and readiness to provide any technical and legal advice 24/7".
Latin America interested in Russian aircraft and helicopters, the use of which in Syria has increased the attention towards potential customers. Interesting clients and Russian armored personnel carriers and infantry fighting vehicles, KAMAZ trucks, "Ural" and UAZ vehicles and armored cars "Tiger". Also, "Rosoboronexport" is promoting to the market of Latin America "Comprehensive security" as a platform of integrated solutions in the field of cyber security, control of airspace and coastal areas, state boundaries, major administrative entities and objects.
The edition of Newsweek notes that Russia finished the deliveries of MANPADS "Igla-s" to the armed forces of Brazil, while "Igla-s" is not the first time to buy Brazil. Resumed and negotiations on deliveries to the Brazilian air defense missile-gun complexes (zrpk) "Pantsir-S1". Products had to be at the customer in 2015, but due to political and economic instability in Brazil, the deal was suspended. The publication writes that in addition to Brazil, Russia sells weapons to Mexico, Peru, Nicaragua and Venezuela. The sale of weapons to Venezuela, according to SIPRI, amounted to almost 5% of total imports arms Russia from 2012 to 2016.
China Topix also focuses on the relationship between Russia and Venezuela in the field of arms supplies. According to the publication, after the operation in Crimea, Russian arms deliveries to Latin America was sharply reduced, but now Russia wants to resume the relationship, as she needs the money. From 2005 to 2012, Venezuela was the main buyer of the products of Rosoboronexport, which is signed with the Caracas 30 contracts at $ 11 billion. Today the financial situation of Venezuela is deplorable and it is unclear how the country will pay for 12 Russian su-30 with a total value of 480 million dollars. And this is considering that Russia gave Venezuela a loan of 6 billion dollars to buy Russian weapons. Venezuela since 2005, bought from Russia, including 24 su-30MK2, 34 Mi-17V-5, 92 T-72B1 and Mi-35M.
Did not go unnoticed and the message of the Ministry of defense of Russia, in Nicaragua, headed the delegation of the airborne troops of Russia for consultations on conducting joint military exercises on the territory of Nicaragua. It is noted that deliveries of Russian arms in 2016 in Nicaragua increased in comparison with 2015.
As a summary, the British analytical center Chatham House, draws the following conclusions about the prospects of Russian arms exports in General, not just in Latin America:
• Russia seeks to strengthen its position as an exporter of arms in new markets.
• Russia is the second exporter of arms in the world with a wide range of products and with a diverse portfolio in the near future will continue to occupy an important niche in the market and will remain a reliable supplier of weapons to those countries which have the most cordial relations with the United States.
• 70% of arms exports Russia is in Asia, where the main buyers are India, China and Vietnam. The market of the Middle East and North Africa are important, but there is a big competition. Markets in Latin America and Africa have moderate importance for Russia.
• Domestic purchases support the military-industrial complex of Russia, but the peak of 2011 passed, and now the industry is unlikely to get so much attention that may affect the ability to export. It is also unclear the role played by Western sanctions against Russia, did the Russian conduct real import substitution of Western military technology and high-tech products, or Russia will lose because of the sanctions, technological level and, accordingly, orders for export.
• There are a number of the more common internal factors that can affect the export: this is outdated material and production resources military-industrial complex of Russia, an aging stratum of highly skilled professionals, capable of advanced R & d (research and experimental-design work — approx. ed.) and weak ties between higher education institutions and military-industrial companies of Russia.
Comments
comments