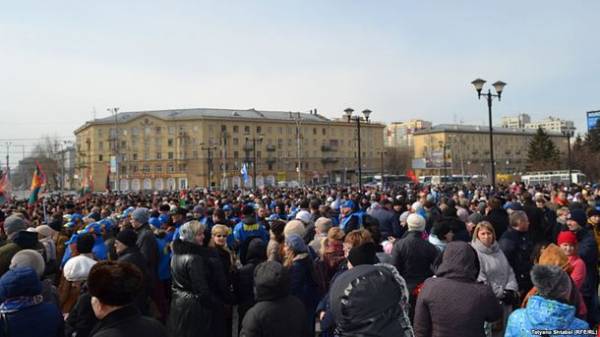 In Moscow, police detained 5 participants of the action of memory of victims of terrorist attack in the subway of Saint-Petersburg and journalist, who photographed the action.
As reported by Radio Liberty also in Barnaul, in the Altai region detained 8 people. Mainly detained those who had posters criticizing the government.
As you know, the explosion in the car of the St. Petersburg underground has occurred on April 3 in the afternoon. 14 people died, 49 were injured. According to investigators, the explosive device activated 22-year-old citizen of Russia, born in Kyrgyzstan, About Jalilov.
The administration of the Russian President later commissioned in the regions, 8 April-organized rallies against terrorism.
Comments
comments