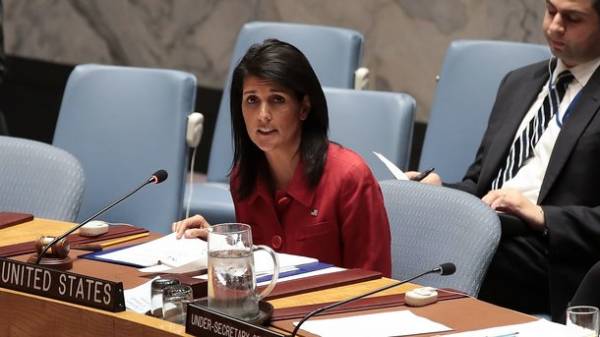 The US has threatened new strikes on military infrastructure of the regime of Bashar Assad in Syria.
This was stated in new York, U.S. permanent representative to the UN, Nikki Haley at a meeting of the Security Council of the United Nations on the situation in Syria, reports Deutsche Welle.
"We are ready to do more, but I hope that this will not be necessary," said Nikki Haley.
As reported, the U.S. launched a missile attack on an air base in Syria in response to possible attack using chemical weapons on the city which is held by the rebels. The Pentagon said that 59 cruise missiles "Tomahawk" was released on the Syrian 4.40 time with destroyers in the Eastern Mediterranean sea.
The President of the United States Donald trump explained that he acted in "the vital national security interests of America" to prevent the use of chemical weapons. According to him, the base, which is attacked, was the starting point for chemical attack.
As reported by Reuters, citing the Syrian state news Agency SANA, a result of a rocket strike the U.S. killed nine civilians, including four children.
According to the Syrian monitoring centre for human rights, the result of a chemical attack in the town of Khan Shaykhun 4 April killed 72 people.
Comments
comments