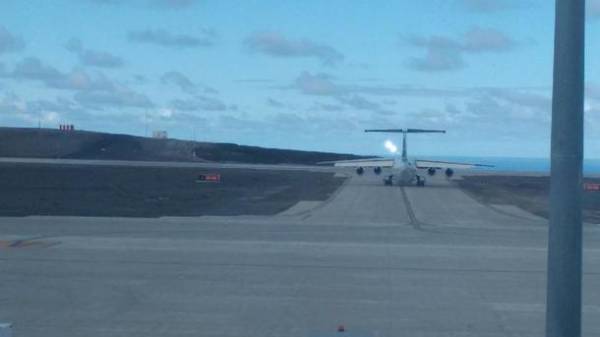 The first plane with 60 passengers on Board landed at the airport, built a year ago, on the island of St. Helena in the Atlantic ocean – "life".
Away she goes. Final destination Cape Town! #StHelenaAirport pic.twitter.com/BsmLZjmZ6k
— St Helena Government (@StHelenaGovt) 3 may 2017.
According to the Sunday Times, the airport was named "the most useless in the world." The building cost 285 million British pounds sterling, located on a cliff where the landing aircraft is difficult because of the strong wind.
The authorities expect that the flights will now be regular.
Comments
comments