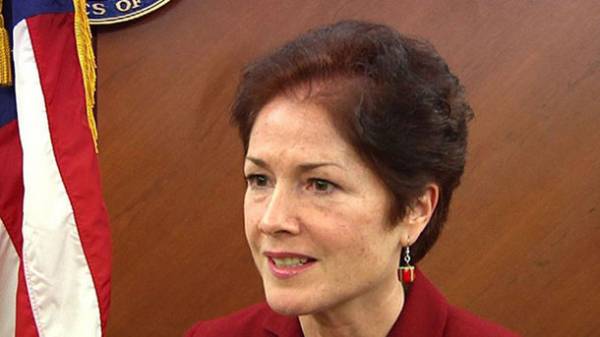 U.S. Ambassador to Ukraine, Marie Yovanovitch considers that if Ukraine will give up the Minsk agreements and will be released from the negotiation process, she may lose the support of Western partners.
"If we step away from Minsk, when I say "we" I think it is important that the international community has rallied around Ukraine … very good partners in this negotiation process. I think that Ukraine will remain without support of Western partners, if we come out of this negotiation process," said Jovanovic on Thursday during his speech at the panel discussion "U.S. Foreign policy: what role will Ukraine play?" at the Kiev security forum on Thursday.
She also noted that the Minsk agreement is very unpopular in Ukraine, however, they contain all the essential aspects of conflict resolution as a political part and the part that relates to security, and in case of refusal of the Minsk agreements will need to look for an alternative process.
Previously, Marie Yovanovitch stated that the restrictive measures against the Russian Federation remain in force as long as Russia continues its aggressive actions towards Ukraine.
Comments
comments